Wilson Kyambadde husband to Minister Amelia Kyambadde has served the sentence of six months in prison. However, freedom is still far from reality. On July 10, 2017, High Court executions division committed Kyambadde to prison after he failed to pay a debt of sh1.1b.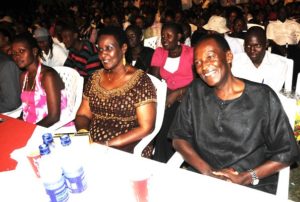 Despite spending six months behind bars, he still has to pay the debt. In 2013, court-ordered Kyambadde to pay a sum of $300,000 (about sh1.08b) and sh32.29m as costs to businessman Amdan Khan.
Khan accused Minister Amelia's husband of selling him a house that never existed in 2012. Khan narrated to the court that Kyambadde approached him with a forged letter from the state house, claiming that President Yoweri Museveni had given him a house, and was selling it.
Khan offered to buy it and gave US$300,000 as payment.
Comments
comments