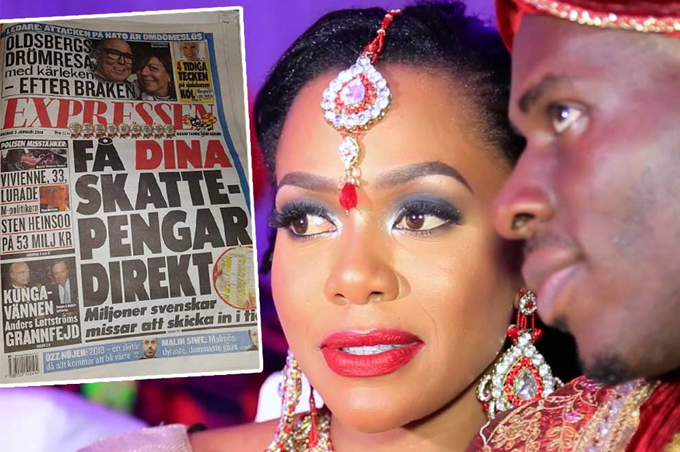 Tycoon SK Mbuga's wife Jalia, formerly Angella Vivienne Birungi and sometimes Angella Chebet fled Sweden last November after emptying her account to negative last November.
Vivienne is wanted by Swedish police together with her flamboyant husband SK Mbuga over defrauding Shs23 billion from an elderly Swedish politician Sten Heinsoo.
Vivienne had been slapped with a travel ban and reporting obligations in February 2017 as the case was been investigated, but as it reached completion, she did not report to police, confirming their worst fears that she had vanished.
"In early December her bank account was emptied. The balance now stands at minus SEK 351 (minus Shs150,000)," Swedish newspaper Expressen reports.
"I do not know where she is," her lawyer Sven Severin told Expressen last Tuesday.
"I assume she is internationally wanted."
The last activity Vivienne carried out in Sweden was applying for a Swedish passport for her child in mid-November. Now she is off the radar.
Her husband SK Mbuga was however sighted in Dubai last week after his friend and fellow self-styled tycoon Jack Pemba posted a photo of them in front of a $500,000 black Ferrari.
Comments
comments