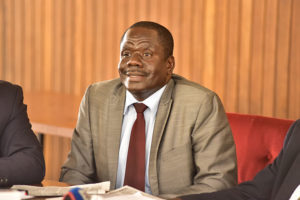 Dr. Sam Lyomoki, the NRM rebel MP has stated that he will contest for the Office of the presidency. He declared his intention for the highest office today.
"I have taken a personal decision because the time for a new leadership is now", he stated.
He stated that his target will be to fight corruption and offer better for the institutions in place.
"My first target is to fight corruption.  To put into place the right services for the people of Uganda. Opportunities for all Ugandans. We are going to emphasise the independence of Parliament and judiciary", he explained.
When asked about how he will fund the campaigns, he stated that money will not be a problem but rather the focus should be on the services that he will offer.
Comments
comments