Lawrence Ochero from Abako in Gulu is a former Lord's Resistance Army rebel who surrendered himself to the UPDF soldiers in 2009. At the time, his dreams of starting a new life were all rosy, however life at Bombo barracks, where he had been sheltered for five months did not turn out as rosy. With even basics like food given after lengthy intervals, no one needed to tell him to start looking for a job.




Lawrence remembers how everything seemed new to him because he had spent several years in the bush. Without any recognisable skills, the first job he landed was working at one of the city washing bays as a car washer.
"Although I was paid very little, good lunch was provided, and this kept me working to save myself from starvation at the barracks. I was paid Shs4,000 every day," Ochero told Matooke Republic.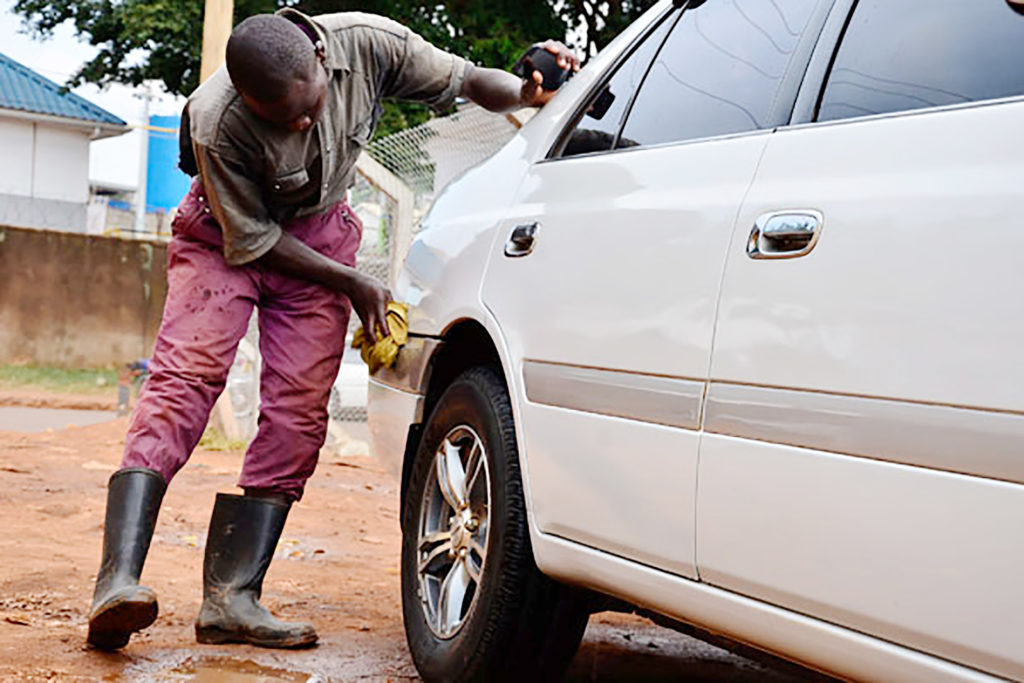 Ochero recalled how sitting in clients' cars and resting his hands upon the steering was one his favourite pastimes.
"The feeling was great. This actually stirred up my passion to [work towards achieving] a dream of buying my own car one day," he said.
Three years of working as a car washer were enough for him to 'rise' in the ranks, which meant better pay as well. He had saved Shs3m part of which he got from tips from the clients whose cars he worked on. In addition to that, Ochero, who was a former rebel abductee, was entitled to a resettlement package of Shs6m from the government every year. "This money that was always sent to my bank account helped me much when I thought of starting a full service car washing bay," he recalled.
Cost of starting the business
With a sizeable stash on him, Ochero set up his washing bay along Bombo Road. "My operation required washing automobiles by hand so I needed at least Shs7m starting capital to help me process a land acquisition [and set up] a washing system, such as a conveyor tunnel, dryers, blowers, brushes, towels, a water system and signage."
Like any other business venture, Ochero says car washing is not automatically rewarding. Great care will be required before opening it up. He explained that the washing bay location, competitors, and staff to employ are some of the key factors one should consider before venturing into this kind of business.
Yet, Ochero did not sit back though to watch things move on as many other bosses would do. After his washing bay opened in 2012, he also engaged in the car washing for almost a full year.
"The beginning was not so much promising as I could sometimes work on one car a day or go without getting any client, however, this did not frustrate me [and] after a while I noticed a few new clients and even more today," Ochero added.
The 27-year-old said his 'trick' is in affordable washing bay fees; washing saloon (small) cars at a fee of Shs5,000 and Shs10,000 for vans and other bigger cars.
Not that his seven-year journey in car washing business has been free of hurdles. Ochero told us he had run into quite a number of them, among which was competition from the nearby washing bays. He has stuck at it though, and the rewards have come in form of three new ventures that the carwash business has since birthed; two mobile money stalls in Kamwokya in addition to a vehicle spare parts shop.
Comments
comments