Financial security is definitely anybody's goal in life; the reason we toil to earn a living. Incase you have been probably wondering how to invest your money, here comes a platform that you can take advantage of. Xeno, is a Ugandan company that uses technology to deliver professional investment guidance and management for both individuals and institutions.

How Xeno works.
A person visits the xeno platform (www.myxeno.com) and identifies his financial goal which may include: secure investment, wealth generation, education funding, owning a home or simply generating income.
The person then answers questions about the investment period he wants , his current financial situation, investment experience and the degree of risk tolerance. After that, the Xeno team processes the information and determines how much one will have at the end of the investment period at the best or worst case scenario. The information of one's account can be modified say when they deposit or withdraw via their bank account and can monitor every detail on their dashboard when they create an account. Xeno delivers professional investment guidance and execution to the individual allowing keep control throughout the process.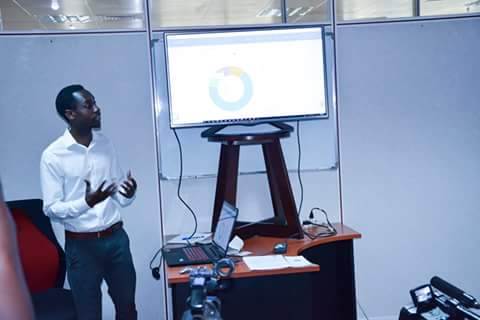 How is the money generated?
Xeno invests for you the money using unit trusts whose income is exempt from taxes in Uganda for example buying shares in companies enlisted in the Uganda Securities Exchange and government treasury bonds.
While speaking at the press conference at Aeko Ongodia, the founder stated that Xeno does not receive money from an individual.
"We don't receive mone but have Stanbic Bank as the custodian of the money", he stated. He also explained that the platform has been designed by people knowledgeable and experienced about investments and social security.
He revealed that over 250 people have joined the platform in a period of three months bringing the investment base to Shs1b.
Inspiration behind the platform
Aeko revealed that due to high demand by individuals who kept inquiring about how they can invest their incomes and live better lives inspired him and his team to start the company. By then, they were working with other organizations like NSSF which solely focused on helping companies.
Xeno is licensed and regulated by the Capital Markets Authority and a fund manager and unit trust manger.
Comments
comments