National Medical Stores (NMS) report revealed that Ugandans consumed a total of four million condoms on a monthly basis, amounting to 200 million condoms in 2017.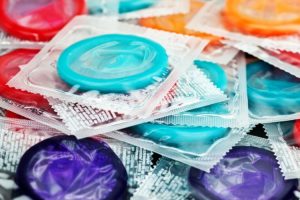 The statistics included in the Reproductive Health /Family Planning Budget Line Tracking Report for the financial year 2016/2017, however, indicates that government has this financial year not invested in procuring contraceptives, a role that has since been left to other donors despite the high demand.
The report also indicates that government allocates only Shs8bn compared to 18bn shillings commitment for all reproductive health commodities.
The acting Commissioner Child Health at Ministry of Health Dr Jessica Nsungwa says government did not invest in contraceptives in the current financial year because NMS had enough stock of Depo Provera(injector plan), which is the most preferred contraceptive that would cover the whole country