This being the season of giving, Sadolin Paint has today kicked off a three-day painting exercise at Buganda's Masengere building. Over 7000 litres of Sadolin paint worth Shs120m is expected to give the building a facelift.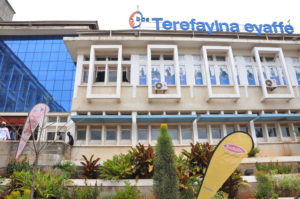 While flagging off the project, Her Royal Highness Princess Joan Nassolo, the third child of His Majesty Kabaka Ronald Muwenda Mutebi II was the guest of honour and she said; "The Kingdom is proud of Sadolin's previous engagements and this year's wonderful gesture of repainting the Masengere building was the best Christmas present for Buganda."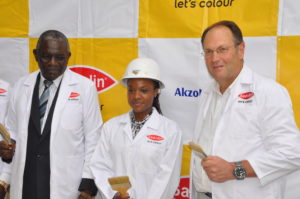 At the same event, Mr. Deon Nieuwoudt, AkzoNobel Planning and Execution Manager was also in attendance and thanked the painters for volunteering to take part in the painting of one the kingdom's famous buildings. "It is a great privilege for us at Sadolin to paint the Masengere and to do this with the over 200 painters who have volunteered to take part in this activity", he said.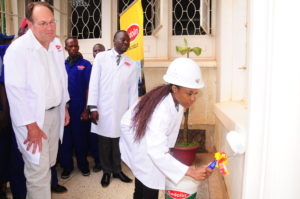 Other officials who graced the event included; the Buganda Lukiiko speaker, Owek. Nelson Kawalya, Minister of Culture Owek. Yusuf Wamala Gagganga and Mr. Ronald Kawaddwa, the CEO of Majestic Brands.
Comments
comments