MTN Uganda has today unveiled countrywide initiative to support grassroots football. According to the Keith Tukei, the General Manager Sales and Distribution, the initiative will be working together with the local football governing body and it's aimed at enhancing the football playing experiences among children across all the regions in Uganda.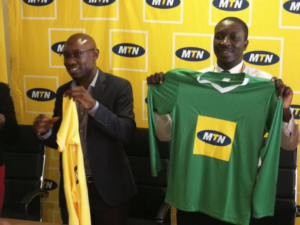 In this they chose to give away 900 kits and balls to over 66 village teams that are not participating in any organized league in all corners of the country.
Speaking at the launch, Valery Okecho the MTN Manager for Corporate Communications stated: "Football which is a form of play makes children happy, smart and prepares them for the future by imparting great social and awareness skills. The initiative will ensure their football experience is enhanced further for a better playing experience."
The officials all confirmed that the initiative will be carried out on an annual basis and each time it will be becoming bigger and better.
Comments
comments