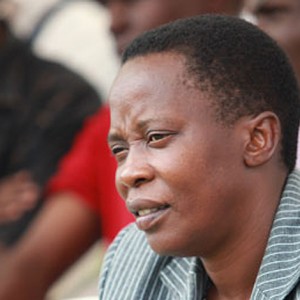 Mukono municipality MP Betty Nambooze believes Speaker Rebecca Kadaga is controlled by the state. While reacting to the suspension of a section of MPs opposed to age limit amendment, she stated that the regime has made a captive.
"I still insist that Kadaga is being controlled, you can see this in the way she behaves. You can't suspend members after suspending the house. Kadaga is a woman of ability but why is she behaving in such a manner? Speaker Rebecca Kadaga is a captive, it's very sad that this regime has reduced you (Kadaga) to such a level", she stated.
The house has been adjourned to 2pm with MPs Semujju Nganda, Allan Ssewanyana, Gerald Karuhanga and Muyangwa suspended over breaching parliamentary procedures.
Comments
comments