Do you believe in miracles? Well, Prophet Shepherd Bushiri aka Major 1 is in Uganda. Like we had informed you, his visit has not been an ordinary affair. He is being hosted by Prophet Franklin Mondo.According to testimonies from Embassy of God Ministries, Kireka-Namugogo road, the Malawian Man of God, unleashed "heavenly healing" at the crusade.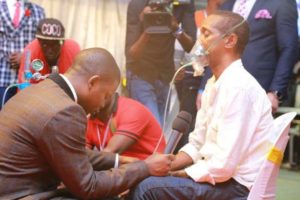 We have been reliably informed that one believer who has allegedly been in coma for two years received his healing. He allegedly went to the crusade while on oxygen and the prophet set him free! Just like that.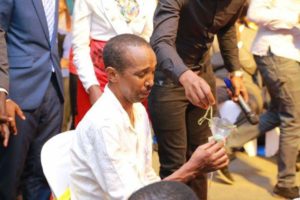 The flamboyant prophet will hold a dinner gala at Pearl of Africa Hotel before heading to South Africa for a dinner gala which will cost over Shs6.7m to dine at the same table with him. The ordinary seats go for Shs270K. We are not yet aware of the charges of the Ugandan gala dinner. According to a worshipper at the church, it won't come cheap too!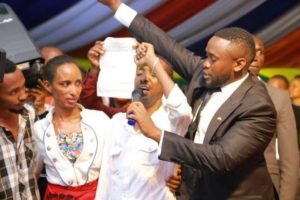 "Yesterday at church every one attended for free, if you attend a dinner with him, and you feel like sharing with him the same table, it's well and good… You just facilitate his daily ministry work by buying a coupon which is worthy that money, he is not cheap. Major is big, he is major prophet Shepherd Bushiri, the one who gives 11000% perfect prophesies", the worshipper stated.

Comments
comments