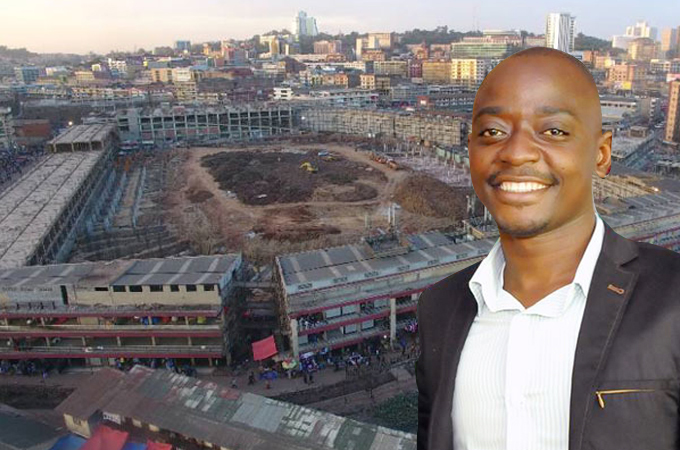 Hamis Kiggundu is a business enigma that has left people wagging tongues that he is a front for a big wig and his wealth cannot be his, just because he is a young man! "People say money is not mine but at the end of the day development is going on. Why say money is not mine to bring comfort to your heart? Ask Ham, how did you generate your wealth?" the tycoon who is in his early 30s says. Kiggundu the owner of Ham Enterprises, a multi-billion real estate and trading company decided to offer some business advice during a tour of the status of Nakivubo Stadium that he is undertaking. The stadium will cost $49m (Shs174billion) upon completion and Kiggundu who is popularly known as Ham admitted that they money developing the stadium is from loan facilities. "I don't have that kind of money to sink in this project. That's why we started with lock up shops to generate money to service the loan as we build the stadium," he said. The stadium project is a public private partnership with the government and Ham says the works will be complete in 2019. At the moment the project employs over 4,000 workers.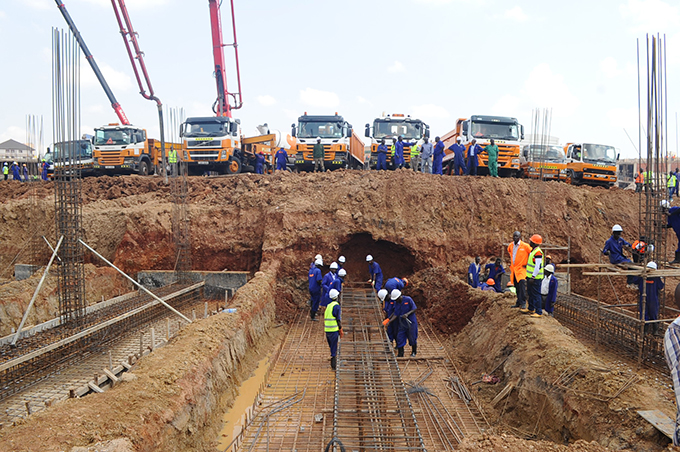 Wealth creation advice to Ugandans
Ham has also heard the rumours of people saying his wealth is not his, but he just laughs that off. "People talk but most of the time we are working," he says. So, for those who want to cross over from talk to working and earning, he has some advice.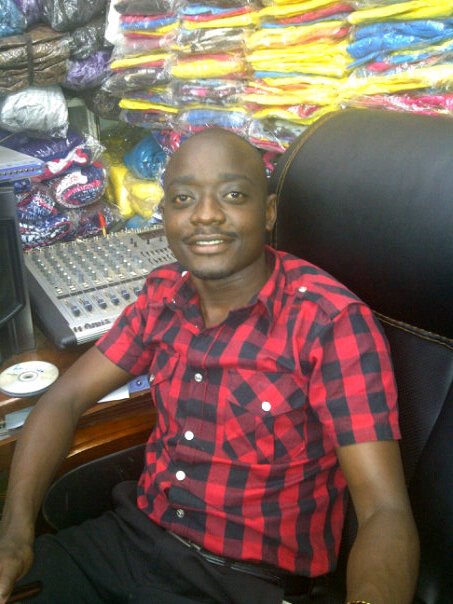 "People have been asking me, Ham you are a young man, how have you been able to accumulate this wealth over a short period of time. The only advice I have for Ugandans is that they should start looking at things from a realistic perspective. They should not operate on presumptions. You should be able to think and assess matters before you from a realistic perspective," he says. "God gave us a very strong tool of reason. Anything you do should be subjected to reason. The first reasonable thing to do is look at your condition as a person and stop underlooking the little capital you have, that you don't have enough capital to start a business." "Capital by definition is that small amount of money whose efficiency is determined by the nature of business you are going to invest it in. The right amount of capital, whatever amount it is, injected in the right business from the prevailing circumstances as well as the right mindset in most cases produces reality and it is that continuous state of reproduction that eventually creates wealth," he says. "Most Ugandans disregard the little money they have, they are looking for Shs100m, Shs200m, that's why they are on streets as dealers, but I would advise Ugandans, please start respecting that little amount of money you have and look at it as capital. Any money can be used as capital provided you have proper reasoning and the right mindset," he says. Ham advises youth to stop looking at people who have got a lot of money through deals as role models and instead focus on hard work, because there is a big difference between money and wealth. "Some youths are waiting for deals, that 'I will get $4m like Bad Black or $8m like Jamil', trust me, giving someone large amounts of money without the right mindset is like getting power from a high voltage transformer and you want to bring it in a house using small 2.5mm wires. Definitely, that wire will burn and the fuses will all break down. That's why you see most of these young men that have got a lot of money through deals and they have been showing off on social media ending up with nothing at all. There's a difference between money and wealth. Whereas anyone can be able to get money, wealth is built over a given period of time," he says. "You can steal or inherit money, but you can't steal wealth, you can't inherit wealth. Wealth is generated and created over a given period of time, with the right amount of capital, invested in the right business and with the right mindset," he says. "Provided someone is of full age, competent understanding and sound mind, if they have access to reasonable capital, reasonable doesn't mean hundreds of millions. Even Shs5m, Shs1m or even Shs500,000 can be capital depending on the nature of business you want to invest in." Giving himself as an example, he says he started trading with $3,000 (then about Shs10m) when he got into garments importation. Ham adds that while at it, one should be God fearing. "All glory goes to Allah. All the wealth I have is because of Allah's grace. I am 100 per cent submitted to the will of Allah."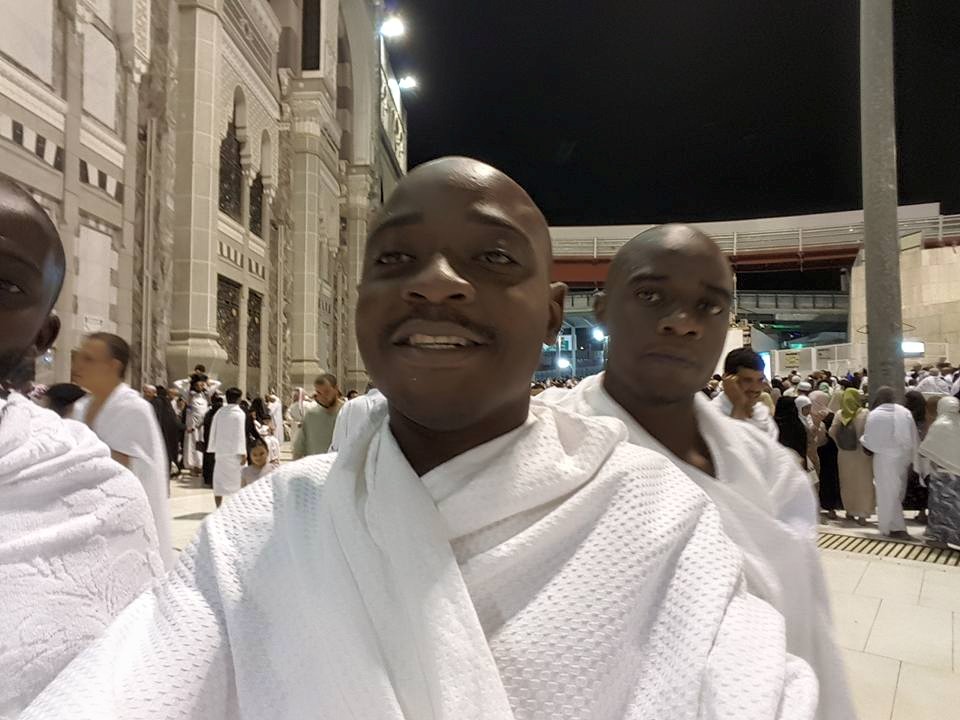 Plans of agro processing and adding value to produce
If you think Ham has reached the pinnacle of success, think again because he is looking at new cheese. His long term goal that he sees coming to fruition in the next eight to 10 years is agro processing. "One thing I want to do if Allah wills is agro processing and adding value to agricultural produce. The majority of things I am doing, all these structures I am putting up are personal, apart from the stadium which I am building for the nation. Something I want to achieve as a person for myself and my country at large is agro processing and additional value," he says. "I have a company Ham Agro Processing and Additional Value. I want to put up agro processing industries in different parts of Uganda. So far I have invested Shs840m in research. I have sent people to India and Malaysia we have also mapped the country and know what products come from which area. I know where I can get sim sim or maize," he says. "When I look at the future of Uganda, I don't see it in oil. I see it in agricultural processing. It will solve our problem of importing more than we export as a country and also provide steady income for farmers. All those people idling around town and boda bodas riders will go back to till their land," he says. "I own a supermarket but almost 95 percent of the things we are selling are from outside. This must change," he vows. As he earlier advised that people should be realistic. Ham says this is a long term project and he is still accumulating capital to realize the project in future. "If I achieve this, I will have made a reasonable contribution in my development as a person and in the development of my country Uganda."