Well, Rachel K has not only returned to the Ciroc sponsored Abryanz Style and Fashion Awards but also to revive her music career! As soon as she set foot in the country, she revealed that she  is back…. for long time!  According to reports, her mother Halima Namakula, a veteran singer sought it wise to get a manager who would salvage her music career after a long hiatus.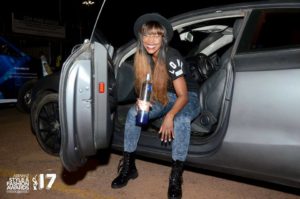 Exclusive information reaching our gossip desk indicates that Dembe FM's music critic Jenkins Mukasa has been tasked to do the job.  Speaking to Jenkins himself about the new role, he chickened out wondering how we learnt of the development but later confirmed the news.
" I prefer you ask Rachel about the manager role but well, we are busy moving up and down as the singer is doing rehearsals for the Abryanz Style and Fashion Awards on Friday. She is also doing fittings in her dresses," Jenkins said.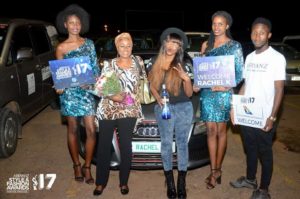 2018 can't be another and we can't wait. Welcome back Rachel K.
Comments
comments