The late Ivan Ssemwanga's grave was vandalised by thugs a few days ago at the ancestral home's family graveyard in Nakaliro village, Kayunga district. According to a relative of the late, witch doctors in the area (Kayunga) have allegedly been asking their clients who wanted to get wealthy for the skull of the late.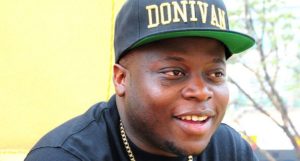 "We have been hearing rumours that witch doctors were in need of Ssemwanga's skull which they want to use to give wealth to their clients in order for them to be rich like Ssemwanga," Wamala, a relative of the late told The New Vision.
The thugs who dug the grave from sideways found it difficult to penetrate through it because of the hard concrete wall enhanced with iron bars. .
The late was buried with several bank notes of different currencies.
The police spent over a month guarding the grave after burial. Police is investigating the incident.
Comments
comments