Vivo Energy, which operates Shell service stations in Uganda, is set to enter nine new African countries and add over 300 Engen-branded service stations to its network after it completes a share transaction with Engen Holdings. The transaction will take Vivo Energy's total presence to over 2,100 service stations across 24 African markets.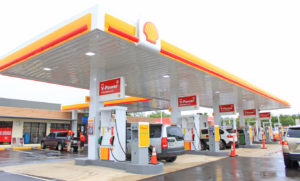 The new markets for Vivo Energy included in the transaction are DR Congo, Zimbabwe, Réunion, Zambia, Gabon, Rwanda, Mozambique, Tanzania and Malawi. The company said in a statement Engen's Kenya operations (where Vivo Energy already operates) are also part of this transaction. The statement added that the transaction was subject to regulatory approval.
Engen Holdings will retain its interest in Engen Petroleum Limited (the South Africa business and refinery) and Engen's businesses in Mauritius, Botswana, Ghana, Namibia, Swaziland and Lesotho, which are not part of this transaction.
Commenting about the development, Vivo Energy Uganda Managing Director Gilbert Assi said, "This appetite for investment and growth is visible in Vivo Energy Uganda. Since we joined the Vivo Energy group in February 2013, we have added over 30 new stations to the Shell network and opened 10 new restaurants at our locations in Uganda. We have continued to deliver great results as the market share leader in retail since January 2014. It is our ambition to sustain this growth and continue to invest in our network."
Comments
comments