The year is coming to an end and couples are fast ticking off those 2017 relationship goals! Damn, Kampala men are real getting romantic.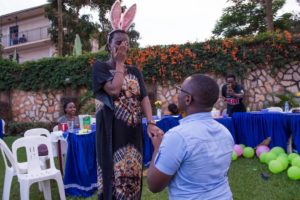 After Moses Magogo pulled off a proposal, Urban TV's Dzyre Mugisha too has kept the names ofmen glowing!Ahem-real name, I mean.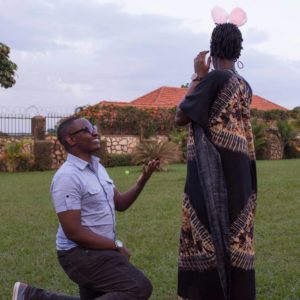 He pulled off a surprise and made the bold move and guess what? She said yes! He shared the moment on Instagram.
"When I fell in love with you, I promised I would never make you cry. Little did I know how much of an impact you'd have on my life; that you had the ability to be even more amazing than the "soooo amazing" whose DM I slid into some day in August last year and boo, that's the only reason I didn't think I would get you to tears, albeit those of joy… You've def made me a better person and gotten me to know better. I, among so many other things, now also know that you deserve more and more of this kind of tears and with you saying "YES", I commit to delivering these for the rest of our lives. I have no doubts whatsoever how much of a great wife & mother you are going to make; I love you, fiancée, @naughty_introvert ❤❤❤ #DesirousDestinies #SheSaidYes
No Description
Comments
comments