As troubles in the biggest opposition party Forum for Democratic Change continue to get highlighted, Leader of Opposition Winnie Kiiza has refuted reports claiming that she will handover office due to change in the FDC party presidency.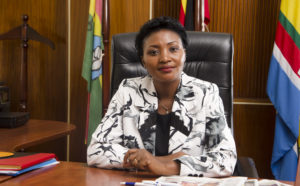 While speaking at Gen. Mugisha Muntu's press conference the Kasese Municipality Woman Member of Parliament said; "My handing in office as leader of Opposition has nothing to do with the recent change of power in our party. It's just that my term is up and I don't feel like asking for another term."
Earlier next year, Winnie Kiiza will have completed her two and half years in office. However, Kiiza did not fully rule out her desires to stand for another term.
Comments
comments