The spokesperson of Uganda People's Defence Forces (UPDF) Brig Richard Karemire has confirmed the selection of 10 of their doctors that will be working in Mulago branches of Kawempe and Kirudu as strike of health workers continues.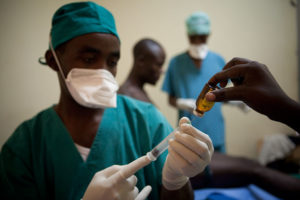 Brig Karemire noted that these doctors have not yet started working because they are still going through some orientation.
He added that these doctors will try as much as possible to look like ordinary health workers and will not put on UPDF uniform while at work to avoid scaring away patients.
Karemire concluded by asking other UPDF doctors upcountry to also go to hospitals with striking medics and help to treat the patients.