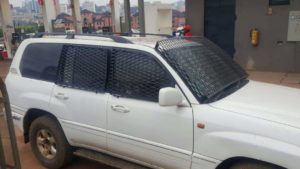 Kizza Besigye is surely taking no chances. After facing several arrests, some times forced out of his car, the FDC strongman has devised a new plan to keep up with police arrests.
Photos are circulating on social media with the Kizza's car windscreen "well-protected" with metallic barricade at all sides.
We await to hear from traffic police department!
Comments
comments