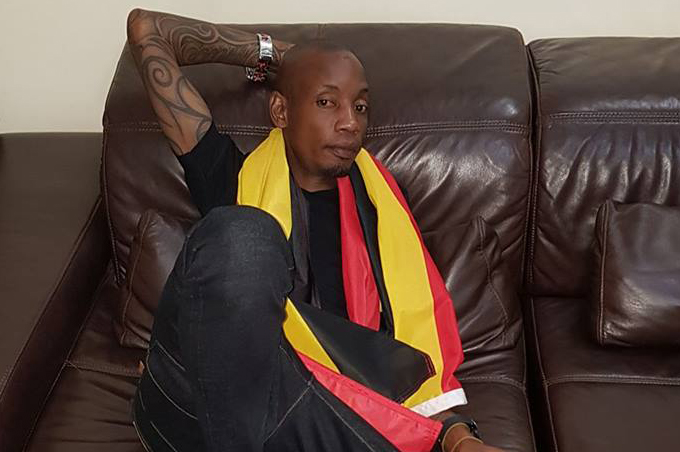 Following a story published by Matooke Republic today, detailing how he made his money plus his relationships and past, the new "tycoon" on the social scene has called threatening Matooke Republic.
The threats included 'squeezing' the business and personal threats to the security of directors and reporters.
Bryan White, real name Brian Kirumira made the threats with interest in finding out the source of our information about him. However, our professional code of conduct does not allow us to divulge our sources.
Brian went as far using someone who claimed he is Amanya from the crime intelligence unit, but a double check on the number (0772959430) that he used to place the call was registered in the names of Ssesanga Isaac.
"I have done a lot of good for the country."
A fuming Bryan White, said he has done a lot of good for his country, noting the numerous donations he has done to uplift the lives of common people.
"Why don't you people see the good things? Why do you want to drag my name in the mud?" he retorted.
"I am a very busy man. I last ate yesterday, not because I don't have food but because I am working so hard for my country. Why don't help us to help this country," he said.
"I know it took you time to do what you're doing, but the person giving you information is going to land you somewhere that is not good. Who is giving you the information? I don't want us to reach a level of not understanding each other. Right now you are against the country. I am giving you time. I don't want to embarrass your company or you as individuals. Just tell me the name of the person who is tarnishing my name," Brian said.
Brian added that he is quite a big resource to 'this government' because he helps it.
He also went on to re-assure us that he would get to us whichever part of the country we might be; "There is a time you are going to tell me Brian, let's discuss, but it might be too late."
Throughout the entire discussion, Brian periodically raised his voice and hurled insults.
Our continued pleas for the 'new tycoon' to point out the wrongs in our earlier story, so we could give him a fair story of his version were welcomed with raising his voice over ours.
Brian has since given us two hours to declare our sources, or he'll 'hand us over to his people' to handle us.
EDITORS' NOTE: Matooke Republic is a professional media outlet governed by a code of conduct that does not allow us to divulge the sources of our stories.
We strive for fairness and balance and are ready to publish Bryan White's side of the story or allegations he points out as false accusations.
Comments
comments