Following a recently released report by World Internal Security and Police Index (WISP) that ranked Uganda Police among the worst Police Forces in Africa, Police Spokesperson AIGP Asan Kasingye does not believe they were fairly ranked.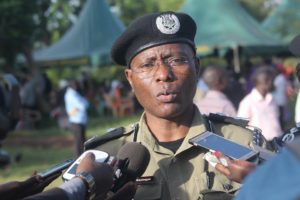 "We believe that we are one of the best Police Force in the region and Africa, if indeed researchers followed these domains. We have achieved a lot in terms of human capacity building of the institution through human resource and non human resource functions,"Kasingye stated yesterday during the weekly Police briefing at the Head quarters in Naguru.
Kasigye revealed that the Uganda Police Research, Planning and Development Directorate is studying the report and an official statement will be released to the public.
"The Uganda Police Force is studying the report and soon we will release a statement based on the four domains of capacity, process, legitimacy and outcomes that were based on to make the report."

Comments
comments