With the ongoing industrial action rocking public service,  former Presidential Advisor on Press, Tamale Mirundi says the country will never be stable again.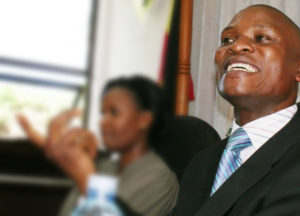 "The country can never be stable again because it's now very hard to differentiate President Museveni's people with those who don't support him," stated Mirundi on his NBS TV weekly show.
According to Tamale many top officials are pretending to be serving president's ambitions but indirectly defame him in public depending on the way they deliver the services.
Tamale continued to urge the strikes are being fueled by mafias who want Museveni to step down.
He stated that despite prosecutors and doctors having genuine grounds for the strikes, they have timed them to make a political statement that portrays the president and constitution amendment efforts in bad light.
"Such strikes only yield good results when staged towards the reading of the national budget."
Comments
comments