The Top 100 Mid-sized Companies Awards 2017 gala dinner was a glamorous affair with guests garbed in black and gold, at Hotel Africana recently. Afrigo Band serenaded with their legendary ballads which was the highlight of the "Ugandan Gatsby" thematic gala as guests enjoyed their dinner.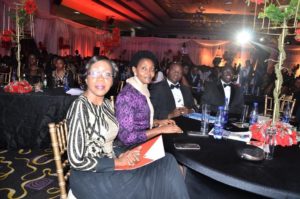 The MCs Brian Mulondo and Malaika Nnyanzi ushered the guests through the program with soft humour which kept the mood alive.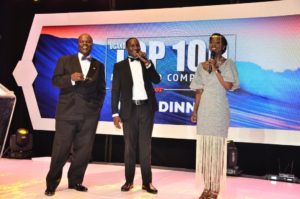 The Deputy Governor Bank of Uganda, Louis Kasekende graced the event as the guest of honor; he gave the keynote speech in reference to the 2017 Global Competitiveness Report.
The major highlight was the awarding of the top 100 SME's with accolades and certificates by the different sponsors who include Vodafone Uganda, South African Airways, Uganda Investment Authority; ICEA and DFCU Bank.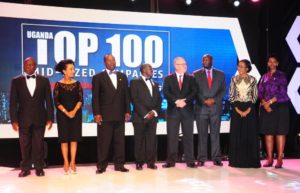 Rayna Uganda Limited emerged top winner. CEO Lawrence Okumu joined by his wife Christine received a business class ticket to South Africa from South African Airways Country Manager Yogi Birigwa.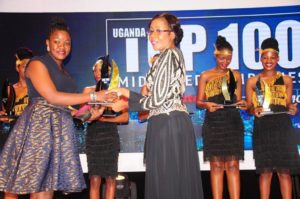 Harree Hardware Uganda Limited graduated to Club 101. Club 101 comprises companies that have hit or gone above the Shs.25billion turnover and every year a company from the survey gets initiated into the group.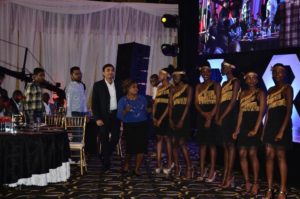 Afrigo Joanita Kawalya ushering in Harre Hardware
Top 100 Mid-sized companies' survey is an initiative by Monitor Publications Limited and KPMG aimed to identify Uganda's fastest growing Medium Sized companies in order to show case business excellence and highlight some of the country's most successful entrepreneurship stories.
Comments
comments