A few weeks from their decade anniversary concert dubbed "10years of Radio and Weasel", the dynamic duo has confirmed the sacking of their manager Lawrence Labeja.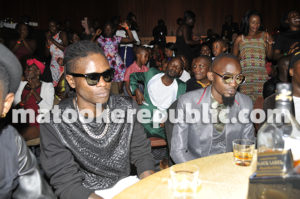 According to sources, the duo accuses Labeja over financial related issues with the recent being running away with $4000 (about Shs14m) that was given to him for a show in America dubbed 'Content Connect Africa'.
"The below mentioned person is not an Employee of Goodlyfe Magic Limited. Whoever deals with therefore mentioned person Labeja Lawrence is doing it at his own peril", the duo posted on their official social media accounts.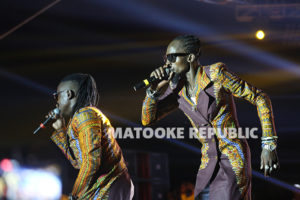 Labejja was appointed the Goodlyfe manager in 2015 after being sacked by singer Bobi Wine (Fire Base Crew) over similar financial related issues.
Goodlyfe now remains with two managers; veteran singer Chagga Geoffrey and Emma Carlos former Khalifa Aganaga manager.
Comments
comments