Dr Lawrence Kaggwa, the former executive director, Mulago National Referral Hospital has passed on. Dr Kaggwa died Friday morning following a long battle with heart complications. He has died at the age of 68.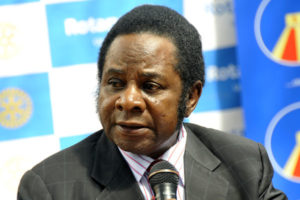 According to Daily Monitor, he succumbed to heart complications.
"Ms Grace Mirembe, the public relations officer of Uganda Heart Institute (UHI), said that the former Mulago boss was pronounced dead this morning at 9:25 am at the Institute where he had been admitted since October 16", Daily Monitor reported.
"Yes, it is true. He died this morning .He has been here (UHI) for 24 days and it is unfortunate we have lost him," Ms Mirembe told Daily Monitor in a phone interview.
In an earlier interview with Daily Monitor, the late spoke about the state of health sector in Uganda. He blamed the fall of public systems on lost values.
"I blame the fall of the system to all of us Ugandans as a people we have lost our values. We take everything we are given without asking why. Health workers have been emasculated with low pay, making them do things they used not to do professionally because they want to survive. The ministry has also lost its oversight role; it's no longer as sharp and effective as it used to be", he stated.
His reflective thought comes at a time when doctors are carrying out a nation-wide strike over pay and working condition.
RIP.
Comments
comments