In a press briefing this morning at Shanghai restaurant, Kampala,  Uganda Medical Association warned that they could escalate the strike by completely withdrawing all services including emergency services if pushed to the wall.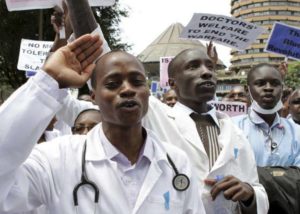 Dr. Ekwaro Obuku, the president of Uganda Medical Association stated that after the health minster Ruth Aceng address yesterday, several members of the association who were offering emergency services at hospitals threatened to withdraw all services.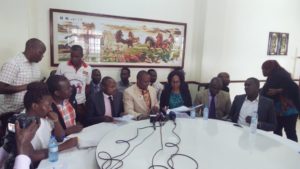 He described the  health minister's warnings and call for their immediate return to work as "careless and immediate statements".
In response, Dr. Ekwaro stated that they will maintain emergence services and surgical operations prioritizing pregnant women and accident victims.
He called upon government to heed to their demands and come to agreement lest they escalate the strike.
Comments
comments