Jinja-based comedy outfit Swengere are famous for their video comic skits, but not so much of their works are known on stage. Rumours have been making rounds from different hangouts and promoters that whenever Swengere have been contacted to perform, they ended up asking for abnormal figures.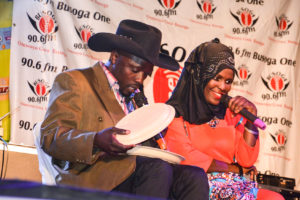 "And in instances where some promoters tried to go all the way, the outfit's manager would claim the date had been taken," a source told us. But well, all that might now be in the past, as the Swengere comedians are slated to hold their first mega show in Kampala come November 24 at Theatre Labonita.
Dubbed the 'Swengere Family Show,' the outfit will be sharing the stage with Ykee Benda and Sheebah.  Tax to  the show will be Shs50,000 for general seating and Shs100k for VIP. Swengere will then hold subsequent shows at Satelite Beach Mukono and Thatch Gardens in Mbale.
It is a bit shocking and probably even disturbing to the people of Jinja, that the outfit opted to ignore their own in their plans to stage their debut big show. Nevertheless, all the best Swengere
Comments
comments