The government has called upon doctors to call off the countrywide industrial action over remuneration and working condition. A press statement released by Ministry of Health and Ministry of Public Service explained  the stand of the government on the matter.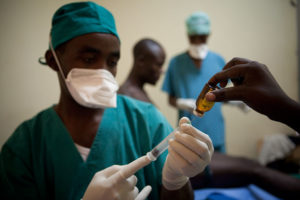 In its defence, the government states that a public service policy which is intended to eliminate pay disparities across the public service is in its final stages. The policy is expected by the end of November after which the government will pronounce itself on the remuneration of the health workers.
Also, government  stated that intern doctors will not be paid salaries but have their allowance maintained at the same rate. The document argued that interns are not employees of government but trainees.
In the same breath, the government called upon all civil servants to wait for the salary harmonisation exercise and its implementation as they carry on their duties.
Under the umberalla body, Uganda Medical Association, the medics laid down their tools on November 6 after tabling a number of demands.
Comments
comments