As the Federation of Uganda Football Associations (Fufa) are hoping to announce the new national team head coach on November 15, Cranes captain and goalkeeper Denis Onyango does not feel the nation has yet moulded a local coach who can stand for the job to replace Milutin 'Micho'Sredojevic.
"Although we need to start trusting our local coaches despite their weaknesses, they need to step up and stand their ground on certain things," Onyango told BBC Sport.
"I don't see in Uganda local coaches who can take decisions and own them."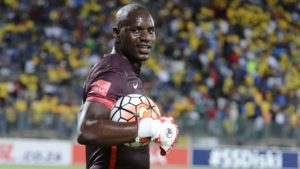 According Onyango, the country has players who are just adapting to African modern football and they need a coach who has seen it all.
"Due to the nature of the players we have, there is certain kind of football that we cannot play and so we shouldn't bring in a coach who will have to start from scratch to learn the African style and approach," he explained.
"It is very important for us to return to the Africa Cup of Nations in 2019 and that has got to do with the kind of coach who will be appointed, we could easily fail if we have a coach who cannot fit well with our style."
Comments
comments