As the ruling party yesterday on Monday launched their countrywide consultative meetings to convince the public on the merits of the proposed amendment of the presidential age limit, all seems to be going on smoothly, according to the party spokesman.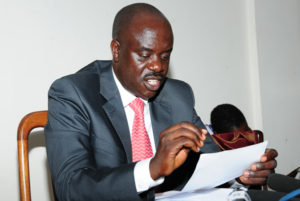 In a statement released by the NRM Secretariat, the party was pleased by the way the population received their intended amendment move.
"Day one of the ongoing NRM countrywide meetings ended successfully on Monday with 25 District Party leaderships consenting to the position of the Central Executive Committee (CEC) and the National Executive Council (NEC) to have Article 102(b) of the Constitution amended," part of the statement issued by Communication Officer, Rogers Mulindwa read.
"No single district visited differed from the common position. The meetings resume this Tuesday", he added.
Comments
comments