Despite being a public figure known for speaking out against corruption and evils in the government, history proves that Frank Gashumba's name has been synonymous with fraud. Here is a short compilation of recorded fraud cases brought against him over the years.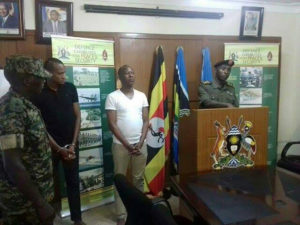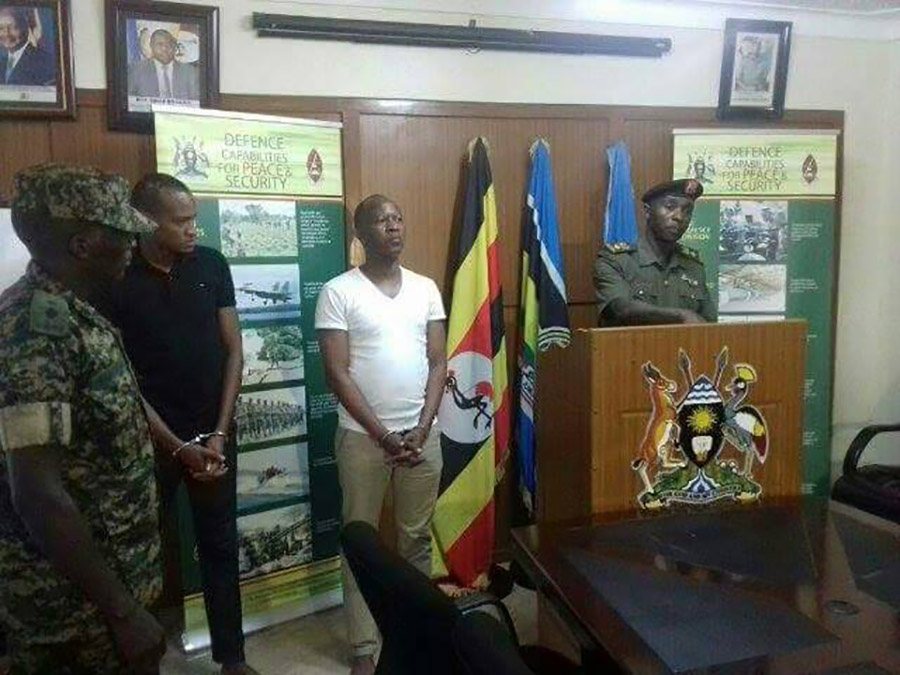 March 2017
NBS TV fell out with Frank Gashumba, a panelist on The Eagle Talk Show after one undisclosed individual appealed to the station on accusation of fraud. The station stated that to in a bid to save its image, Gashumba was blocked from further appearances on the weekly political show.
October 2017
Deputy UPDF spokesperson Lt. Deo Akiiki told a press conference on 31 October  that Gashumba was arrested after a tip off by a whistle blower to the Defence Ministry PS that he was about to con an investor of huge sums of money (Shs43b) in a pretext of a "deal" to supply hundreds of military trucks to the UPDF. He was also allegedly found in possession of cocaine, marijuana, bank stamps and fake passports.
August 2011
Gashumba was arrested with three others on allegations of trying to defraud a Turkish company dealing in fire tenders of $28m (Shs79.9 billion) on pretext that they wanted to buy fire trucks on behalf of the Ugandan government. Police stated that Gashumba and his accomplices were held on charges of obtaining money by impersonation, pretence, forgery, uttering false documents and theft.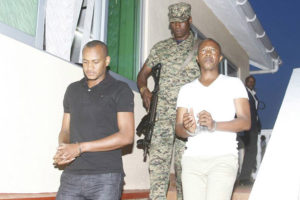 It is alleged that on August 9, 2011, the suspects sent an e-mail in the names of Ministry of Internal Affairs to EYG Group Limited in Turkey, asking them to supply 58 fire tenders. The company's response was positive, but the suspects told them to keep it a secret since it involved security issues.
After several correspondences, the Turkish dealers travelled to Uganda to sign an agreement and they were allegedly received by the suspects, who took them to Mr Gashumba's office. The suspects asked them to pay $3,000 (Shs8.5m) to first register their company in Uganda and another sum for bidding process, which they paid. Police said the victims questioned the authenticity of the receipts. The Turkish dealers sought police help, which trapped the suspects and arrested the first three, who led detectives to Mr Gashumba's office.
February 2011
In February 2011 he was fined 1million after being convicted for attempting to defraud Dfcu Bank of more than 178million shillings.
On October 3, 2011 he was arrested again and detained at Kampala Central Police Station for attempting to defraud a Turkish firm.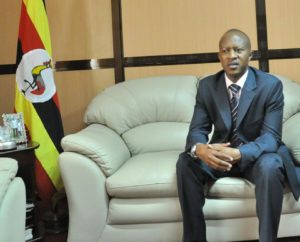 2013
A case brought against him is that by a group of six youths that allege to have paid him close to Shs20 million in return for jobs in Abu Dhabi. Moses Mukasa, Yakub Ssenveewo, Dorah Mwenyango, Arisen Twiringiyimana, Frank Businge and Remmy Nassaka alleged to have paid Gashumba Shs2.7 million each through his company, Sarafina Skills Services. It all began in 2013 when the Moses and his colleagues, who had just finished school heard Gashumba on radio mention services provided by his company. One of such services was getting people jobs in Abu Dhabi.According to court documents, Gashumba received Shs14 million from Dubisa promising to get her children jobs abroad but he disappeared shortly after being paid and never picked her calls.
2008
Gashumba was charged with obtaining sh800,000 by false pretence from Abdu Ssali, a city businessman. Gashumba,  appeared before Buganda Road Court Magistrate Susan Kanyange and denied the charge. He was released on a cash bail of sh100,000.  Prosecutor Emmanuel Ojambo told court that Gashumba and Ishaka Ndungu Muwesi approached Ssali with an offer to secure a logbook for his vehicle, which they failed to deliver.
They are also charged with conspiracy to commit an offence, over claims by the prosecution that they connived to defraud Ssali of his money on March 8.  Gashumba was accused of malicious damage to property worth sh1m.
Another complainant, Rose Lule, accused Gashumba of conning her of sh2m, for which he was reportedly to help her acquire travel documents to the UK in 2007.  The Police also said Gashumba had issued a bounced cheque of sh7m to Vasco Othero.
Comments
comments