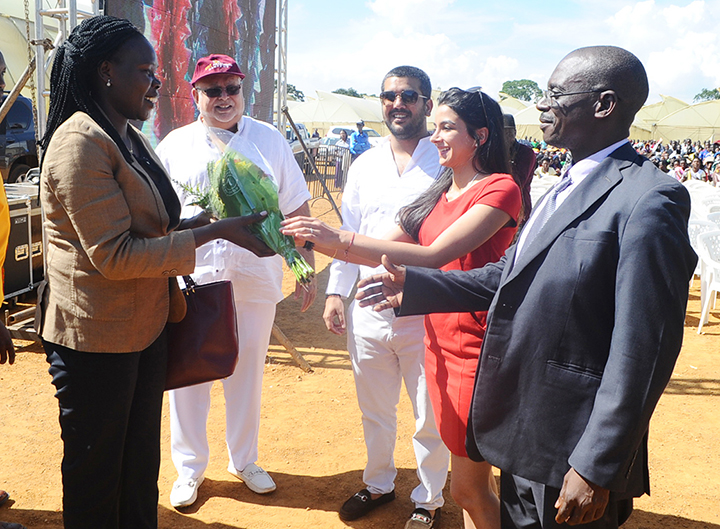 Dust was raised as staff of Rosebud Ltd and Premier Roses stomped the ground to the sounds of popular Teso tune Emali last Friday. There was indeed reason to celebrate as the two flower farms owned by the Ruparelia Group had just been granted free zone status by Uganda Freezones Authority.
"The new status means that both companies won't have to pay taxes when importing inputs for their production process," Richard Jabo the Executive Director of UFZA said about one of the benefits of a free zone.
Free trade zone status is granted to companies that export products out of Uganda, hence helping in improving balance of trade for the country.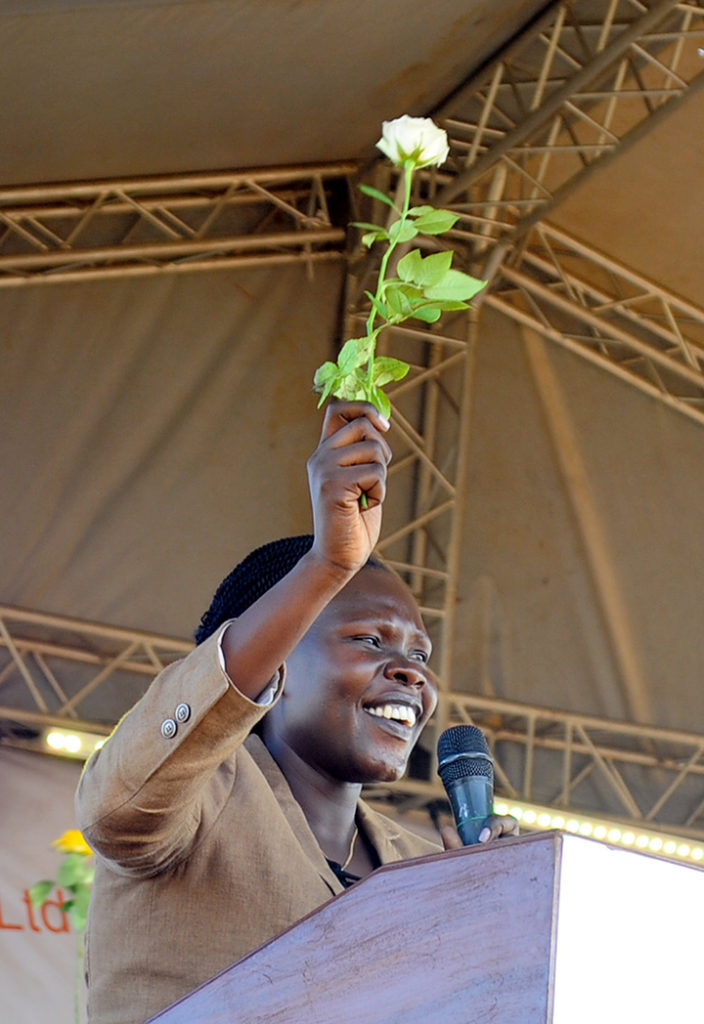 "We are not doing this because we love Sudhir, but because he has contributed to the development of this country," Investment Minister Evelyn Anite who was Guest of Honour at the event said.
Rajiv Ruparelia, the MD of Ruparelia Group said the freezone status will go a long way in helping boost the exports of roses for both Rose Bud and Premier Roses.
"Currently, we face stiff competition from Kenya and Ethiopia who are producing large quantities of roses at less cost. It is about 35% more expensive to produce roses in Uganda. We are a landlocked country, freight charges are higher and there is no tax incentive. The free zone will create efficiency for us because we shall be more competitive on the international market," Rajiv said.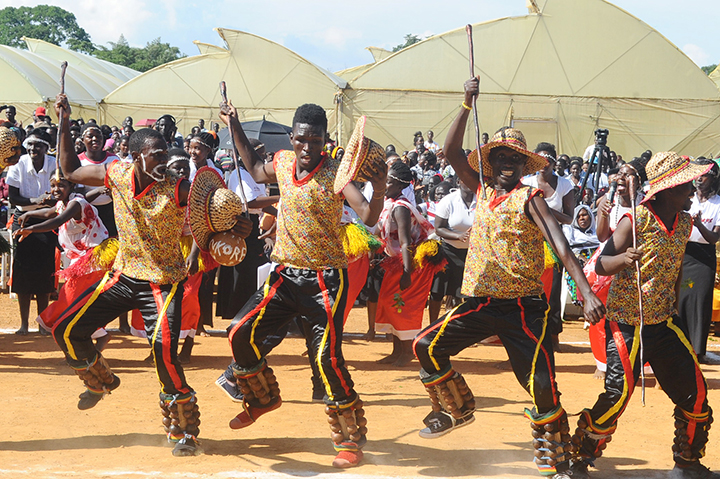 Meeting international standards
Rajiv said that roses on the international market are sold at auction and those who sell at lower costs have a competitive advantage. However, he noted the commitment of their companies to meet international standards to be more competitive.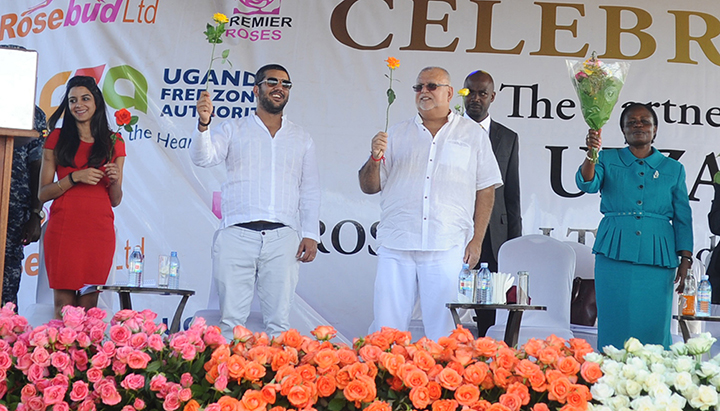 "My boss is also my father. He never makes a business half-heartedly and he understands every facet of what he invests in. We have reconstructed packing rooms and cold rooms with 4000 square metres at Rosebud and 1,000 square meters at Premier Roses that meet international standards," he said.
Currently, the farms have 100 steel green houses and to manage the environment, the water at the farm is 100 per cent recycled to avoid polluting Lake Victoria on whose shores the farm sits.
"We aim for qualitative and quantitative export. Our goal is to have the highest yield per square metre yet of best quality. We invested in the first propagating unit in Uganda at $2m (Shs7.2bn) and we are empowering our human resource by training," Rajiv said.
Over 1,500 people are currently employed by the farm but the ripple effect including suppliers of inputs and buyers benefits about 10,000 people.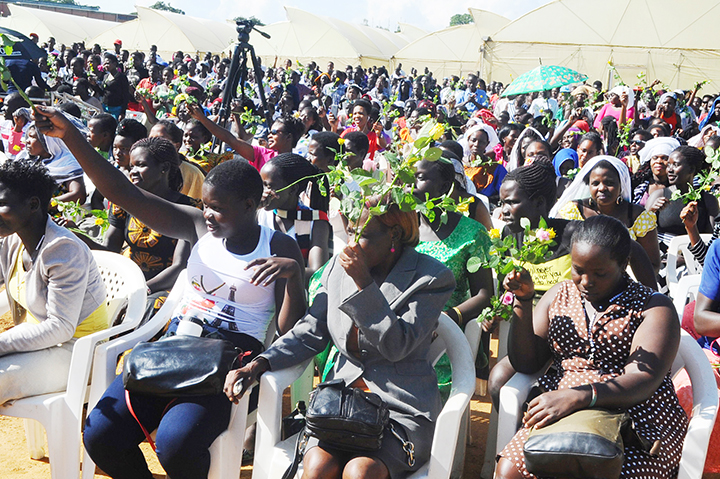 Ruparelia group Chairman Sudhir Ruparelia noted that despite all the high tech investments, the staff are most important to Rosebud and Premier Roses.
"There is a time we had many foreigners in supervision, but today the bulk are Ugandans," he noted.
There is a plan to expand the acreage from 60 to 200 hectares, a move that would see direct employment shoot up from 1,500 to 6,000 people.
Freezone celebrations
The Emali song, performed by Teso people was just the climax as several groups of workers at the farm entertained guests, from the Baganda with their Bakisimba to Basoga, Acholi and Banyankole.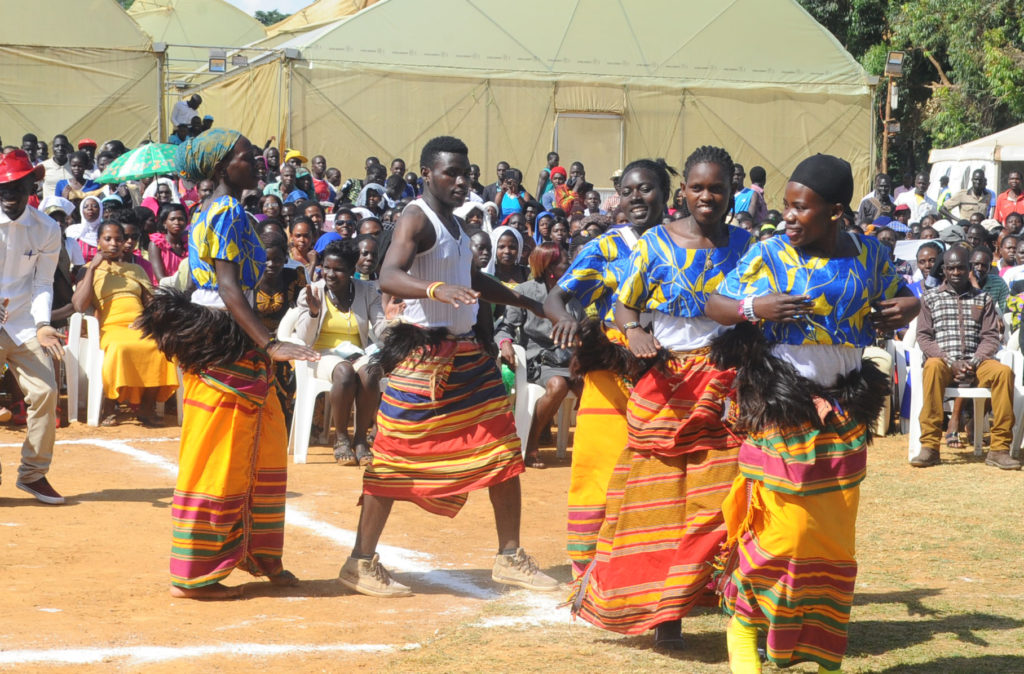 The fanfare and positive energy impressed Sudhir who offered a token of more than $10,000 to be shared among staff for the weekend.
"I know it's not yet Christmas, but I am happy to see the spirit of the workers," he said.
Anite summed up the importance of rose growing in Uganda to the world. "Without these roses from Uganda, there is no romance in Europe. Without these roses form Uganda there is no Christmas in Europe," she said asking the staff to chorus after her.
The celebratory mood indeed showed that the free zone status was to benefit the thousands of workers.
Comments
comments