Popular Ugandan female rapper Jocelyn Tracey better known by her stage name, Keko, is a Canadian citizen as we speak. Keko, who has been in Canada for over six months now, came out via twitter and publicly revealed that she was gay, thanking Canada for "giving her a new home".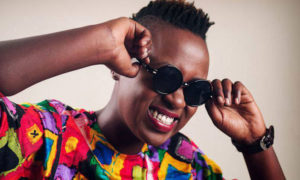 "My gay ass is free yes free and there will be a wedding you best believe," Keko wrote on Twitter.
"Thank you Canada for giving me a new home…I feel free like a new person it was a burden to live in a box and walk on egg shells," she added in another tweet.
Comments
comments