One Simon Ssenyonga, a remnant (read follower of Prophet Mbonye) claims that the arrest and alleged "exposure" of Frank Gashumba is spiritual.
"Many logical minds will justify Gashumba's arrest with all manner of explanations,but I tell you, this is bigger than what meets the eye. Be not deceived, life is spiritual, like it or not, understand it or not.. All things are first spiritual before they are physical. This extends to arrests", his Facebook page read in part.
He stated that there is revival sweeping across the country as those who attack the Man of God will fall.
"The world thought they had seen Christians, a new breed of Christians has arisen, GOD'S REMNANTS. We subscribe to no dead religious Christianity.We know who called us and we need no commendation from any uncircumcised Philistines. You attack our leader, be sure of your reward, an arrest is just the least reward", he stated.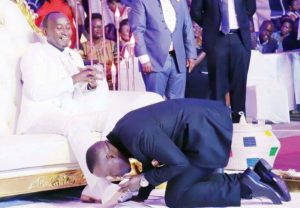 He concluded by stating that an attack on Prophet Mbonye is an attack on God.
"Like it or not, God is very serious with his children, CHRISTIANITY IS SUPERNATURAL AND YOU ATTACK US CARNALLY, WE TAKE YOU ON SUPERNATURALLY… YOU WON'T KNOW WHAT HIT YOU. An attack on a man of God is an attack on God", he concluded.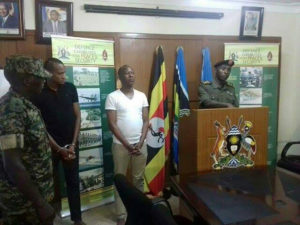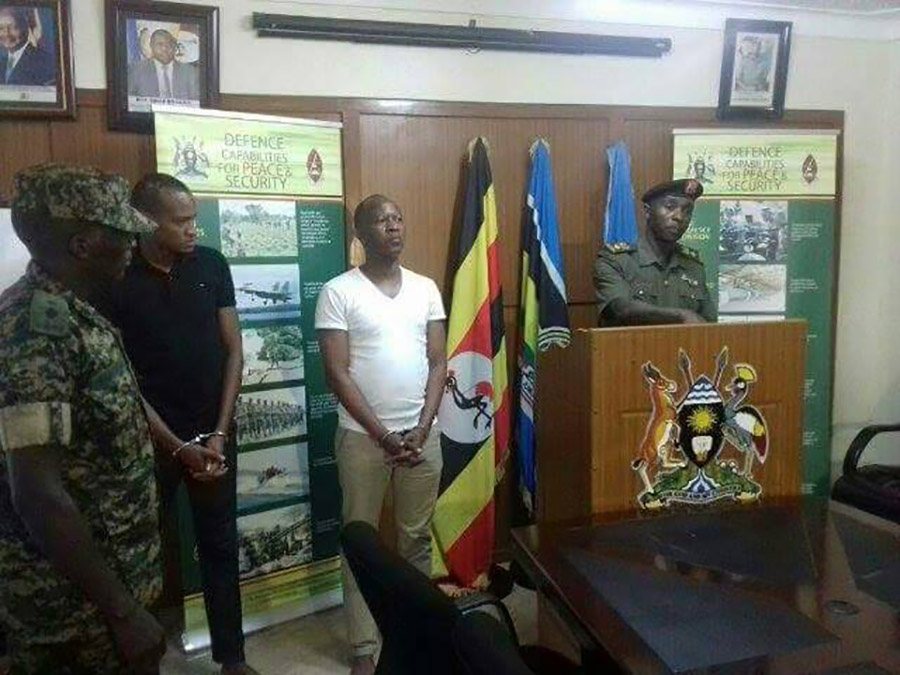 Frank Gashumba was paraded before the press yesterday evening handcuffed and barefooted. He was allegedly found in possession of cocaine, marijuana, fake pastors, stamps among other documents that were used in a fraudulent case.
Gashumba was one of those who described the followers of the prophet as fools after photos of the Remnants kissing the prophet's feet surfaced online and went viral.
Comments
comments