The Electoral Commission spokesperson Jotham Taremwa has this morning announced that in order to enable working class take part in LC1 polls, they have requested government authorities to declare November 21, a day for the elections, a public holiday.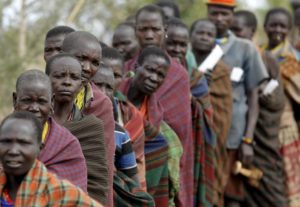 He also revealed that today October 31 is the last day for voters' registrations.
"Elections will start at 11am and will last only 30 minutes," he said.
However, despite securing Shs15 billion from government for LC1 polls, Taremwa said that voters will still line up behind their candidates because this money is too little to enable secret balloting.
He explained that there are 59683 polling stations in the whole country for LC1 polls, a number that is thrice those of 2016 elections and therefore can't afford balloting with the 'meagre' funds
However, this process of lining behind candidates had already stirred public debate with many arguing that it rises security concerns as those who oppose candidates that will lose are likely to be attacked.
But Taremwa said this can not happen because candidates in all races be knowing their supporters and opposers even before going to polls.
Comments
comments