With a warm sunny afternoon, the weather set a perfect mood for the Roast and Rhyme fifth edition dubbed 'Soul on strings'. The lakeside breeze at Jahazi Pier sandwiched by aromatic flavours from roasting meat, kept revellers warmed up on the Sunday afternoon before a buffet, rather a platter or "lusaniya" of soulful music crowned the event.
Singer Mercy Bero kicked off the day with soulful renditions of popular hit songs like "Man Down" that electrified the mood. Her sweet voice serenaded. As she sang, some revellers were heard, "Who is that chic? She is so gifted!"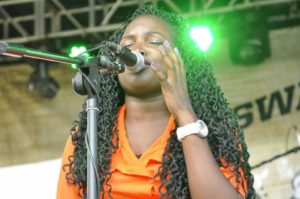 Performing with string instrunments, James Sewa who allegedly invented his own, plucked away alongside Jovan Kiyingi. The percussive sounds added light to the romantic atmosphere.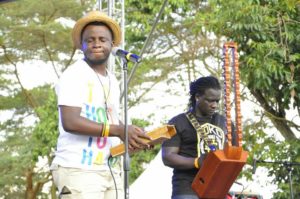 The legendary Ssemboga Kabuye took the stage in grand fashion. The nostalgic hit songs like Onyambaga got the crowd on their feet from the beginning of his performance to the end. He ushered in the youthful Bruno K do added pints of reggae vibes to Ebisanyi. Bruno K added energy to an already enthusiastic crowd which further magnified the performance of the legend. The vibrant performance was the highlight of the day.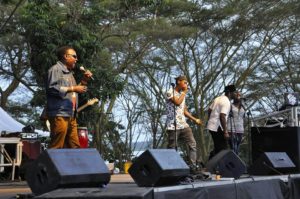 Myko Ouma and Emmanuel Dragu put an ecstatic performance as the blanket of darkness slowly drifted over the sky.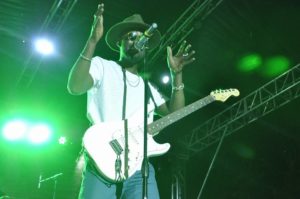 King Of Mwoyo, Maurice Kirya crowned the night performing hit songs like Busabala, Mulembe Gwa Kirya, Musubawa and a couple of new songs like Insane off his new album, Free Dreams. He got the ladies in a frenzy as the crowd yearned for more but time and Monday would not allow.
Comments
comments