Comedian Patrick Salvado Idringi returns with the second season of his Man From Ombokolo stand-up comedy show. Moses Abeka talked to him ahead of the show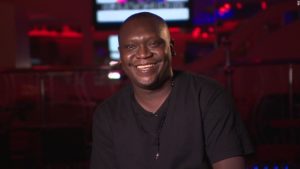 How does it feel to hold yet another Man From Ombokolo one man show two years later?
It's an exciting experience doing a One Man show and I'd do it every day but the element of quality has to be there so that people get their money's worth. That's why I take my time doing this show.
What goes into preparation of jokes for a one man show? Do you rehearse the jokes?
There is a lot of preparation, it's not easy, and despite it being a One Man show, it's not a One Man effort, I had to go with my creative team to jinja for a retreat and trust me, it's going to be a great show.
You have got great support from Nigerian celebrities!! How did you penetrate the Nigerian entertainment industry?
It's because of my relationship with Basketmouth. His company happens to handle my bookings in West Africa so getting bookings is quite easy and meeting these celebrities also becomes easy because besides the fact that they are brand ambassadors of the company that hires my services, they love my work.
How do you compare the reception of Nigerian fans and the Ugandans here?
Hahaaa mehn Nigerians are something else guess because the industry has really grown, their support financially and also by response to your jokes is top notch.
What advice would you give Ugandan entertainers trying to break into the West African market, particularly Nigeria?
Have your own style, treasure the relationships you have with the artistes you meet and mostly be humble.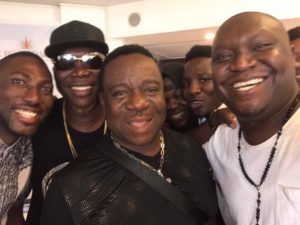 There are various stories of beef in our comedy Industry. What is your take on the current state of affairs in local comedy?
Beef is not welcome in the Comedy industry because we still have a lot to do for this young industry, we mostly have misunderstandings but not beef.
Kato Lubwama a popular comedian turned to politics. Have the people from Ombololo approached you to represent them yet?
Not yet but I know very soon they will.
 Where do you see the future of comedy?
It's a fast growing industry and we are on the right path, soon comedians will be hiring musicians to curtain raise… I think it's even happening though at the moment musicians close the shows Hahahaha.
Your word to the fans…
Thank you for the love you've shown thus far. I wouldn't be what and who I am without your loyal support. I promise not to let you down in whatever I do and May God bless you all.
The show
What: Comedian Patrick Salvado Idringi in a one man show dubbed Man From Ombokolo 2
Venue: Imperial Royale Hotel
Date: Friday, October 27
Tax: Shs100,000 and Shs3m for a VVIP table.
Comments
comments