While addressing media in the weekly press conference, Police spokesperson has confirmed that the ban on joint age limit consultation has been lifted.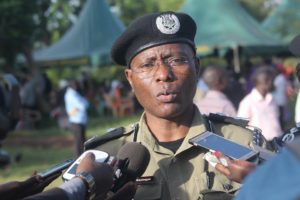 "If there are MPs who want to go to another constituency, let the police in that area be informed. We need to know beforehand if the MP for that constituency is going to have other people,"Kasingye stated.
According to Kasingye, Police should and has remained nonpartisan in the age limit fracas as he said; "Our responsibility is to protect all Members of Parliament who are either in support or not (of the constitutional amendment). The purpose is not that they should tell people what they expect. They are there to listen to what people tell them."
Kasingye stated that informing police helps to determines the level of deployment because such issues bring a lot of threats.
"People move with threats and if police is informed, it can do a threat analysis and handle the situation accordingly," he stated.
Comments
comments