It is more than a year since Moses Golola announced he would be building a kick boxing academy to nurture talent in the sport. William Kasoba reached out to him find out why the project has since stalled.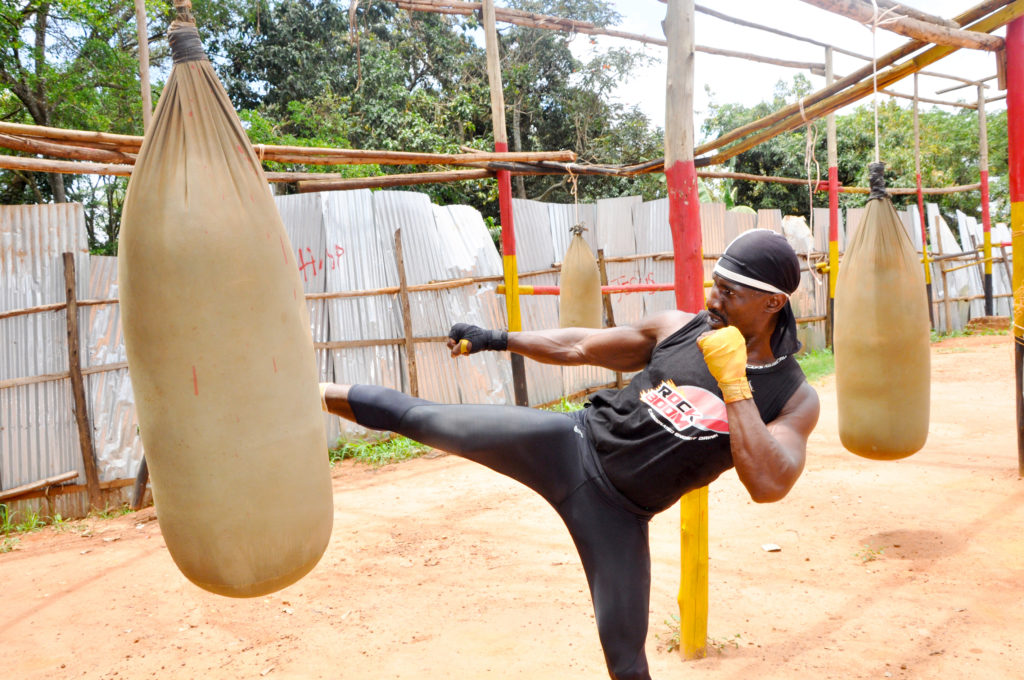 You have been off the scene, what have you been up to?
I am not a TV or radio presenter that I should always appear before the public. I only appear when I have a point to make especially when I have an upcoming match like the one you will see come December 8, 2017. But those who thought I am lost, please I am back with a much bigger mission now.
How far have you gone with your kickboxing academy project?
As you can see I am still struggling to see that my dream of creating the first of a kind kickboxing academy in the country [bears fruit]. I first witnessed a well-equipped gym in Tanzania during my early stages of professionalising the game and it cost me good money to practise in it, so now my dream is to help the young talents who have no money to access good facilities. The project still needs a lot of money.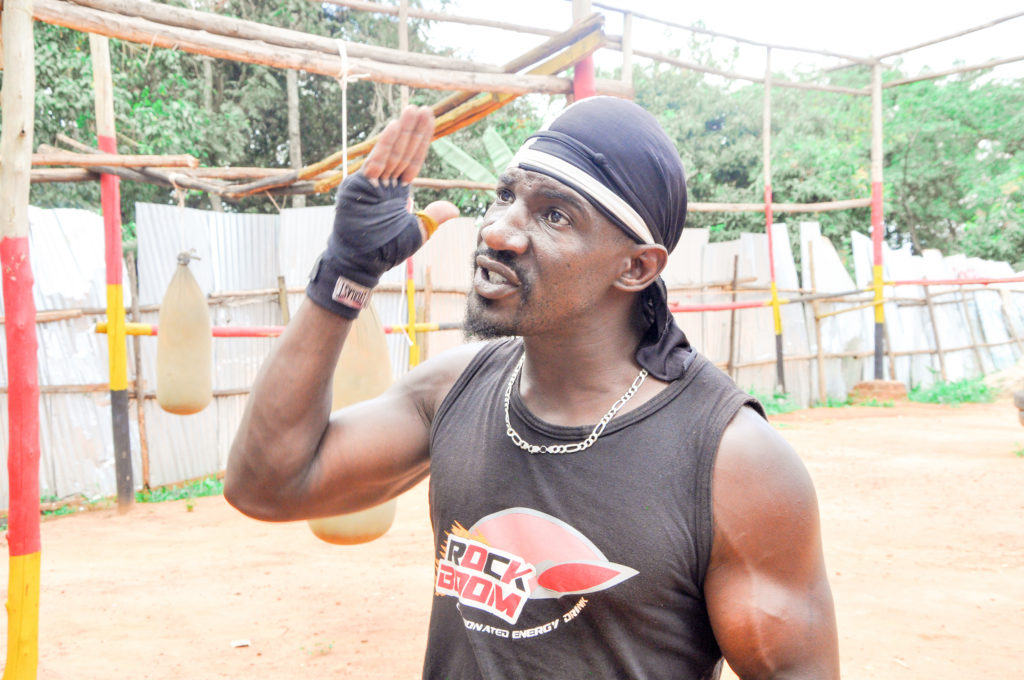 How much money is needed to see that the project at least starts operating?
I have said it's a lot of money. About Shs1b. This will help us get good infrastructure and standard equipment like gloves, bandages, punching bags among others.
But President Museveni promised to boost the project with over Shs10m. Did you get it?
Ahaaaaa… I have totally lost hope in the people Museveni told me to deal with.
What is the reason for your anger towards Museveni's helpers?
Ms Molly Kamukama, the presidential personal secretary whom I was told to work with no longer even picks [my] calls. Yet my manager Maureen Mulangira secretly told me the President already endorsed my proposal meaning the money was there waiting for me. But to my surprise MS Kamukama told me she has never met the President again to talk about my issues.
Why don't you reach out to other leaders to help out?
Ohhh I can't. That is called 'Mpalanirako' which translates as joining someone to "beef" another. I can never relate with his opponents, the likes of Besigye and Lukwago because Musevni trusts and believes in me. Once I get another chance to meet him directly, I am sure he will come to my rescue. It's only the people around him who are not fulfilling his orders.
But we have the Ministry of Education and Sports; have you ever raised your issues?
It's not only me (kickboxing) who is crying, even in basketball, football and athletes face similar issues. But have you ever heard that the ministry has called a meeting for all sports associations? The ministry is too reluctant in addressing our issues that's why we fall victim to poor preparations.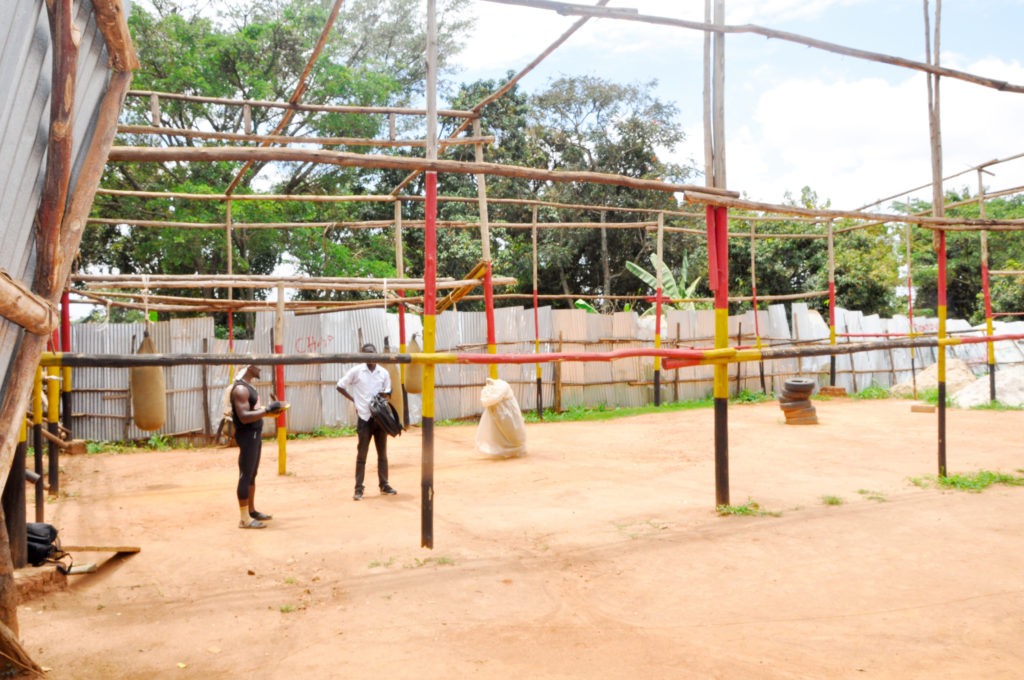 Have you thought of alternative ways through which the funds can be raised?
My fans reached out to me and said 'Golola stop crying for help just get back to the ring, you will see money being raised.' This is why I am preparing to get back to the ring very soon.
You have an upcoming fight with another Hungarian. Tell us about the preparations.
You see I have enough time to the D-day of the fight, but the preparations are already in high gear. And more is still to come.
The past two fights with fighters from that part of the world have not gone well for you. Which new trick are you bringing to obtain a win against them this time?
True… I first promised to beat up Zamboki and he turns black but at the end he almost dislocated my shoulder. The same happened when I fought his countryman Nagy, but this time I will finish this Lakotos [Janos].
Is this a fundraising event or a title fight?
As I said I am back to the ring to shed blood so that my dream of helping poor young talents can be achieved. However, it will also be the fight for a world title belt.
What should fans expect this time round?
Fans must know that in the past matches I have been just throwing kicks and punches but this time I am going to fight as in real fighting.