Motor mouthed kick boxer Moses Golola who has been off the scene is back with a campaign of raising Shs1b for the Golola Talents Academy. President Museveni had pledged to offer Golola a financial boost for the establishment of the facility located in Kawempe, Gobya. However, over a year later, Golola says he is fast losing hope after being "tossed around" by people around the president. Our reporter William Kasoba paid him a visit and we bring you part of the interview coming in this week's edition Matooke Republic newspaper.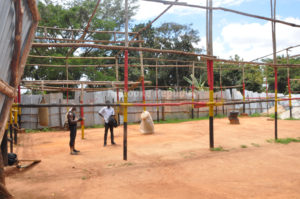 According to Golola, after he submitted his proposal about the talents academy, the people around the president started playing games.
"I have totally lost hope in the people Museveni told me to deal with," Golola told us on the visit to the facility.
"Ms Molly Kamukama, the presidential personal secretary whom I was told to work with no longer even picks calls. Yet my manager Maureen Mulangira secretly told me that the president already endorsed my proposal meaning the money was there waiting for me. But to my surprise MS Kamukama told me she never met the president again to talk about my issues", he added.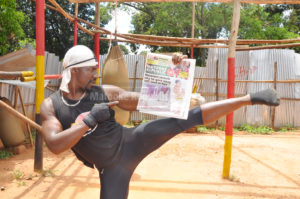 However, in Golola's responses he seemed to have hope in the president no matter what has transpired in the past as he said; "Once I get another chance to meet him directly, I am sure he will come to my rescue. It's only the people around him who are not fulfilling his pledge".
Watch this space for the full interview.
Comments
comments