Amolatar District Woman MP Doreen Amule narrowly survived being lynched by angry voters after she started talking to the crowd to support the lifting of presidential age limit. According to reports, the celebrations to mark Uganda's 55th Independence anniversary in Amolatar last Monday turned chaotic after residents grabbed a microphone from Doreen Amule.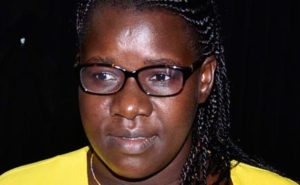 MP Amule reportedly rose up and took the podium, asking why Pope Francis is still leading the Catholic Church yet he is over 80 years old.
"President Museveni should also be given an opportunity to lead the country," Ms Amule said.
However, this evoked jeers and boos from the crowd with some angry residents dashing to the podium and grabbing the microphone from her.
The North Kyoga regional police spokesman, Mr David Ongom Mudong, said following the incident, police has provided the MP with two additional police escorts.
Comments
comments