While appearing on NBS TV Front Line show yesterday night, popular opposition figure Dr Kizza Besigye revealed that the main issue that has restrained President Yoweri Museveni from peacefully handing over power is wealth.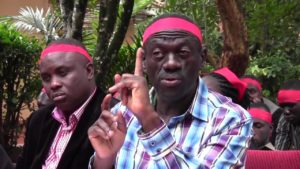 "The purpose of Museveni's staying is to control the wealth… nothing else." Besigye stated.
According to Besigye, Museveni and his regime can do anything to retain themselves in power adding that even the ongoing age limit debate can easily be amended by them.
"There is nothing that can stop them (NRM MPs) from assembling somewhere in the night and pass the age limit bill. Whether this bill survives the wrath of the people, it is a totally different story", he explained.
However, Besigye said the only way forward is the population must actively start to exercise their mandated authority as he urged; "Constitutional and institutional review, truth telling and reconciliation should happen. The way forward is not in Parliament. Ugandans need to rally and stop this debate."
Comments
comments