The Independence weekend was one a packed one for people in the entertainment business! Too packed that some events companies must have forgotten what they did and that that their competitors did
.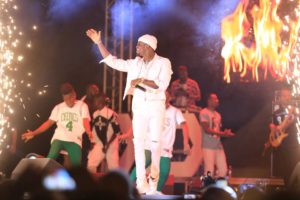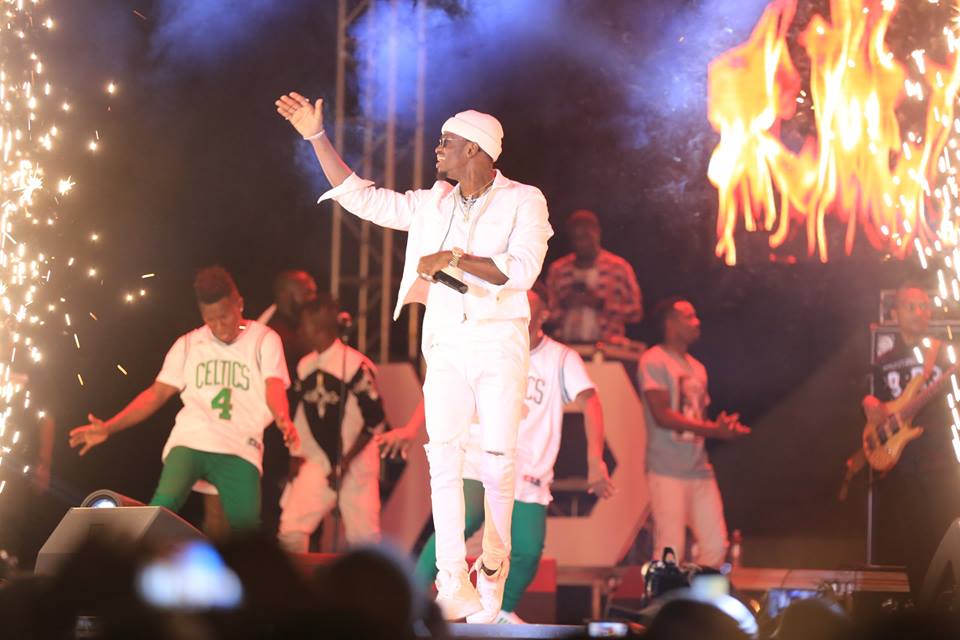 A good example is that of event organisers Silk Events who after a long weekend of events dropped a tweet celebrating and showcasing yet another "marvellous" (read marvelous) show by the mighty events firm.
The tweet was in reference to last Friday's KCCA charity concert that featured Tanzanian star Diamond Platinumz held at the Kololo Ceremonial Grounds.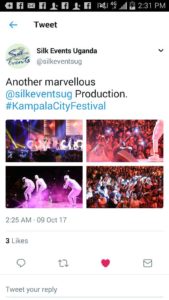 "Another marvellous @Silkeventsug production. #KampalaCityFestival," read the tweet, complete with images from the event. However for those of us who attended the event, the tweet was a shocker, because throughout the event, the screens clearly kept displaying the Fenon events logo.




Alert tweeps took it upon themselves to remind Silk Events that their competitors were behind the event. It was not long before KCCA cleared the air with a retweet crediting Fenon Events as the company that handled the production of the Friday show.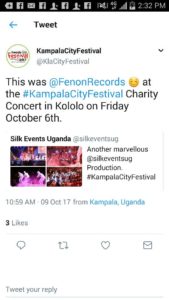 Clearly, it must have been a very long and hectic weekend that also caused a bit of amnesia.




Comments
comments