It is official Nigerian star musician Enetimi Alfred Odon aka Timaya will be coming back to Kampala this December. Timaya is being flown in by promoter Suudi Lukwago of Suudiman International, the same promoter that flew in the singer a few years back.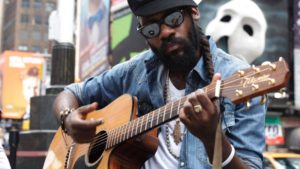 Earlier communication indicated that Timaya was slated to perform at Freedom City on December 1. However, earlier this week, we received new info about the postponement of Timaya's trip to Kampala by a week- to December 8.




According to our sources, promoter Suudi was forced to push the Timaya concert after learning that Jamaican reggae star- Tarrus Riley will be in Kampala on December 1. The
promoter must have realised the odds would not be on his side, considering that this is going to be Riley's first time in Uganda, yet it will be Timaya's second trip to Kampala.




Comments
comments