Gen. Katumba Wamala has denied throwing a certified military punch at youthful Mityana Municipality MP Francis Zaake in last Wednesday's Parliament melee. The former Chief of Defence Forces (CDF) revealed that he only tried to grab the legislator and prevent him from adding more confusion to the fracas.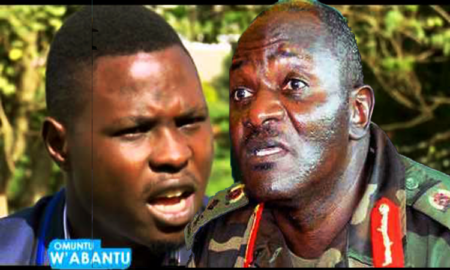 Since last week, a footage has been circulating on social media indicating that Gen. Katumba Wamala who is the State Minister for Works, knocked down Mityana Municipality Member of Parliament, Francis Zaake. He refuted saying;
"In the clips circulating, no one can show my blow landing on Hon. Zaake", he stated.




He stated that argument should not be based on whom and why the MP was punched but rather it should be based on how he was conducting himself (Zaake).
"The argument must be, did I use reasonable force? In the event and how he was behaving, he was like becoming a danger not only to himself but also to Parliament and other members who were at the premises," Gen Katumba stated.
"I tried to grab him and told him 'Zaake' I will beat you if you don't leave. And that's how he ran over the chairs and later landed on the ground, "Gen. Katumba explained the scenario
Since last week on Wednesday, Hon Zaake has been undergoing treatment at Lubaga Hospital following incident that is said to have got his rib broken.




Comments
comments