Keen to cut out the middleman and deliver a more affordable product, piggery owner Jack Sseruwo joined up with 15 farmer friends to start a venture that would sell pork products differently; straight from farm to buyer. That way, Pork Packers, located in Naalya, was born. Matooke Republic sounded him out.
Why did you choose to trade in pork?
Uganda is one of the highest consumers of pork in the world. As a farmer, pigs are very productive and commercially viable. Also being a farmer, there is also the passion part of it.
Why would one choose Pork Packers over regular pork joint?
We are not providing pork in a dingy manner. We are here to make people and pork lovers appreciate pork as good, clean meat. Historically, the pork business has been almost a black market. Uganda became a Halal nation (food adhering to Islamic faith) in 1970s during the Idi Amin era and it has largely remained a black market, thus the dinginess.
We purchase from our farms and a network of other farms. We only take pork that meets specific standards. The pork must not have more than 2cm fat. For movement, there must be a movement permit, veterinary stamp and delivered in safe and clean containers. For long distances, delivery is made in a cooling truck and we don't keep for more than 24 hours.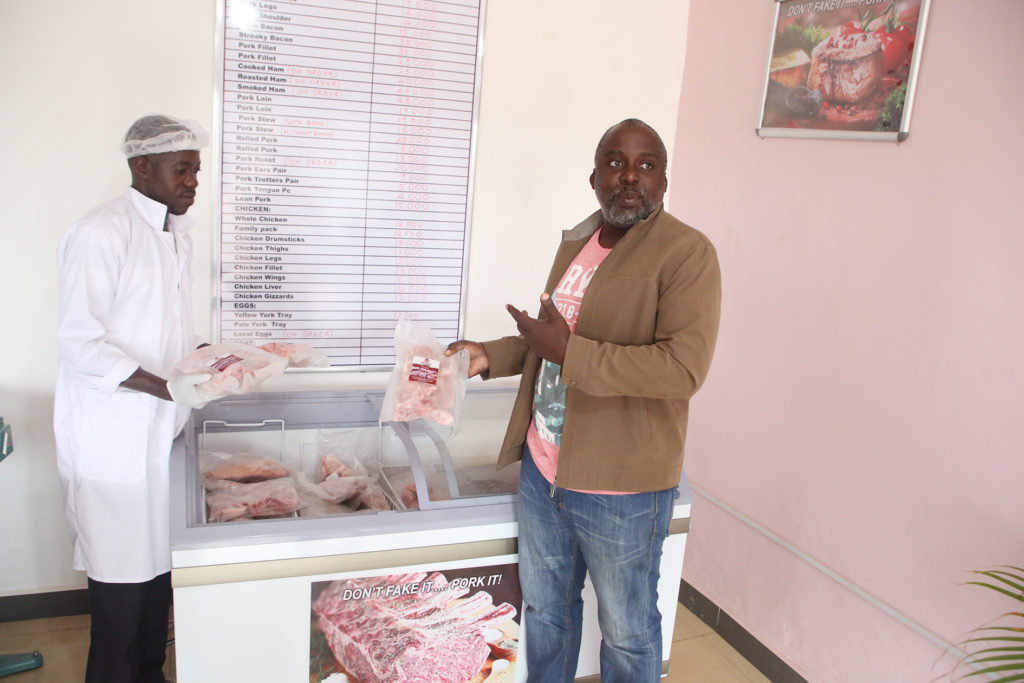 What other products do you have?
Other than pork, we have chicken, eggs and goat meat. It is also sourced from our farms.
What are your rates?
We have a wide range of products. Pork plain (a kilo) costs Shs10,000. Pork sausages Shs17,000 a kilo; yellow yolk egg Shs12,500 a tray; pork stew Shs18,000, whole chicken Shs12,500 plus many others.
Do you do deliveries?
Yes, we do deliveries but charge a little fee. However, within Naalya, we can deliver at no cost.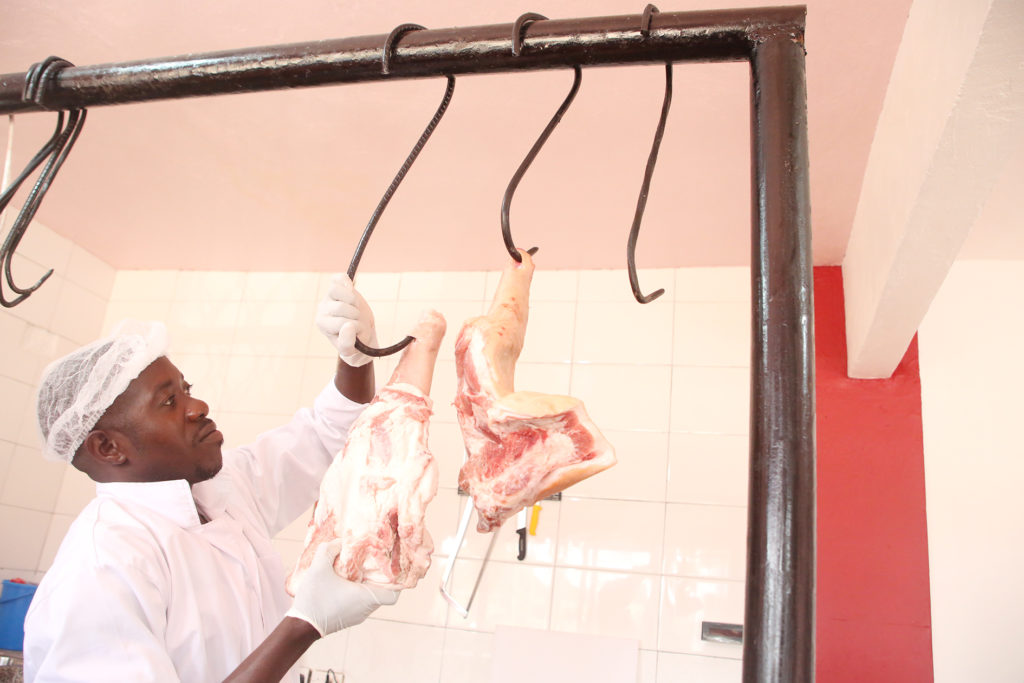 Why did you choose to phase out the middleman and other established channels?
It makes food more affordable. It is usually because farmers are cheated. As farmers we are aware of the costs of raising pigs and we noticed that middlemen were not giving a fair deal. So, there is issue of delay in payments.
Do you ever worry about not being able to meet the demand?
We can meet the demand. We are a group of 15 farmers who supply the products plus a network of other farmers partnering with us.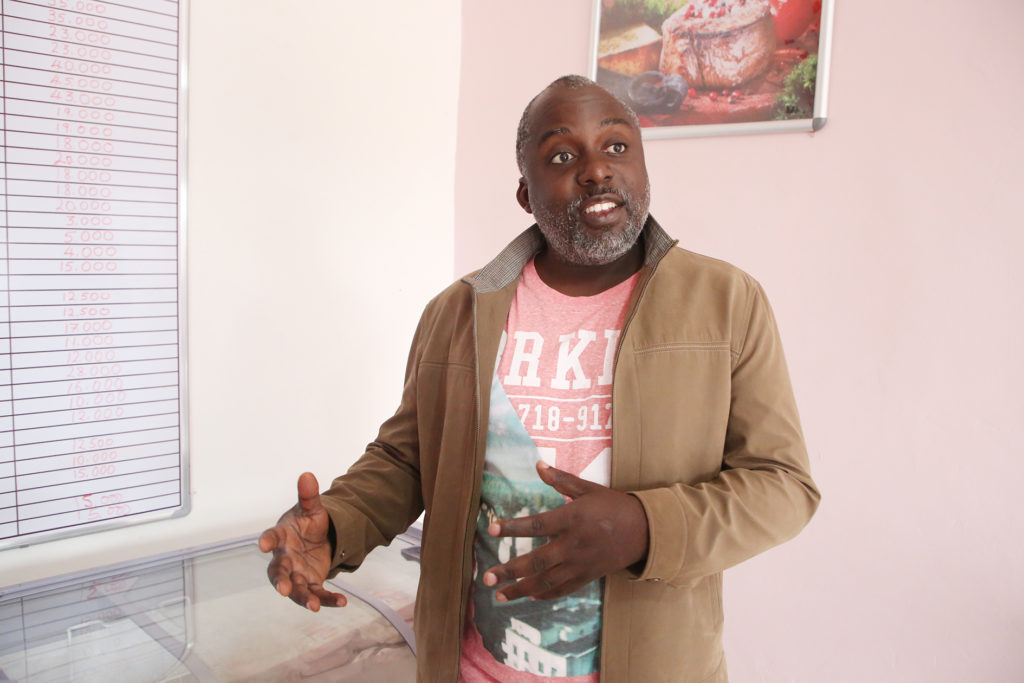 What are your future plans?
We are looking into value addition. We are going to set up a grilling facility so clients will be able to pick readymade products. We plan to make bacon and ham for high end customers and others at decent rates. We also plan to roll out branches in other areas and hopefully Kampala Road.