Life expectancy in Uganda is growing. A man born in 2016 can expect to live 59.8 years, an increase in life expectancy of eight years over the past decade, while a woman has a life expectancy of 64.8 years, up 9.2 years from 2006.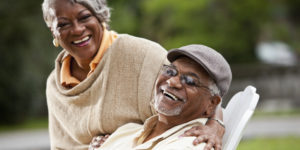 The findings were revealed in the annual Global Burden of Disease (GBD) study, the world's largest scientific collaboration on population health which reveals new trends in illnesses, deaths, and risk factors leading to poor health.
According to Dr. Dan Kajungu, Executive Director – Makerere University Centre for Health and Population Research (MUCHAP), "Life expectancy in Uganda is growing, but communicable diseases like HIV, malaria, and lower respiratory infection are still taking the lives of far too many Ugandans."




"Children are at particular risk, and neonatal ailments like sepsis, pre-term birth, and encephalopathy kill thousands of infants. There is still a lot of work to be done by all concerned stakeholders and players in ensuring that the health of the people of Uganda is further improved to achieve even better strides towards improving the quality of life and our life expectancy as a nation," Kajungu adds.
This year's annual Global Burden of Diseases Study also noted that despite growth in life expectancy, illness and injuries take away years of healthy life. A Ugandan male born in 2016 will live approximately 52.5 years in good health; a female only 56.3 years.
According to the report, the top five causes of premature death in Uganda are HIV, malaria, lower respiratory infection, neonatal encephalopathy, and tuberculosis.
"The ailments that cause illness can be very different. Iron-deficiency anemia, depression, and back pain are the top causes of years that people live with disability in Uganda."
Deaths of children under five are a persistent health challenge. For every 1,000 live births, 62.4 Ugandan children under the age of five die. That far exceeds both the global figure of 38.4 and the eastern sub-Saharan Africa average of 59.6. Kenya, Ethiopia, and Tanzania all have lower rates of under-five death.
The GBD is the largest and most comprehensive epidemiological effort to quantify health loss across places and over time. It draws on the work of over 2,500 collaborators from more than 130 countries and territories. IHME coordinates the study.




Comments
comments