Following a meeting on Tuesday, a sec­tion of law­mak­ers from the rul­ing Na­tional Re­sis­tance Move­ment party re­solved to pre­sent a pri­vate mem­bers bill scrap­ping the age limit cap from the Con­sti­tu­tion.
The bill is supposed to be tabled today but MPs opposed to it, both within the ruling NRM party, opposition and independents are breathing fire as the purpose of the bill is perceived to solely benefit President Yoweri Museveni who will ineligible to stand if the Constitution is not amended.
Museveni will have exceeded the 75-year current age limit for a presidential candidate come the 2021 elections.
During the con­sul­ta­tive NRM cau­cus meet­ing chaired by Work­ers MP Ari­naitwe Rwaka­jara, the idea for a pri­vate mem­bers bill was fronted by the min­is­ter of De­fence Adolf Mwe­si­gye, who ar­gued that age limit is in conflict with Article 21 of the same Constitution which provides for equality of all Ugandans regardless of age. Mwesigye also argued that in 1995 when the Constitution was promulgated, life expectancy was 45 years but it is now beyond 75 years thanks to "NRM's good policies".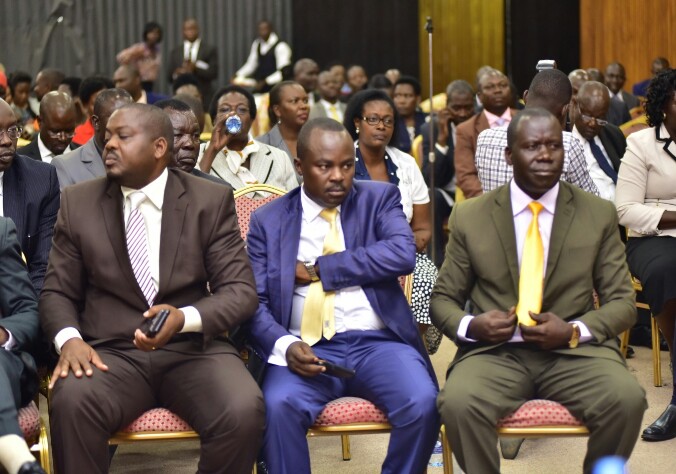 Those opposed to amending Article 102 (b) of the Constitution that stipulates an upper age limit of 75 and a lower age limit of 35 have promised that Parliament is going to be a battleground come this Thursday.
Come ready for war – Nsereko
Kampala Central MP Mohammad Nsereko, an Independent called the resolution from the NRM caucus "not only bogus but also something that would go down as one of the most stupid acts that members of Parliament have done."
"You have opened a can of worms. We already told you don't go that direction. This is not going to go down well. We shall disrupt it. We are ready for a battle within Parliament," Nsereko vowed during a press conference yesterday.
"No one will read that bill, unless he is surrounded by all of you. You won't read it. We shall grab it, we shall tear it. We shall do everything that is possible not to let you speak on the floor of Parliament. We can assure Ugandans, even if we remain four, they won't present it. The speaker won't preside over that house. Unless he is saying he will suspend this Parliament. We are not ready for this madness," Nsereko breathed fire.
"You have seen Parliaments go rowdy, this one will be the rowdiest. Let them come prepared, we are going to the gym [to get ready for them]," he said.
"What has happened to this country? Is everybody asleep? Opportunism, greed and selfishness was the principle in the NRM meeting. Uganda is bigger than President Museveni, it's bigger than all of us," MP Theodore Ssekikubo stated.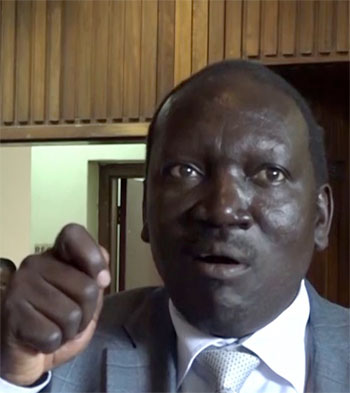 John Baptist Nambeshe (Manjiya County) is one of the NRM MPs opposed to lifting the Presidential age limit. After saying that many of the pro age limit lifting MPs have been compromised with money and promises of big appointments, he added that nothing will make him change his stance.
"There are threats but no amount of threats, no amount of money, no amount of pledge for appointment will change me. Even if I remained alone as Nambeshe John Baptist, in my lifetime I have seen it all," he vowed.
Nambeshe beseeched President Museveni to take an example of his mentor, Tanzania's founding President Julius Nyerere.
"When asked to lead the multiparty dispensation after 24 years in power, by sycophants, Nyerere said, "you can never be a successful leader until you see your successor succeed." But Nyerere's mentee [President Museveni] who even at one time confessed in the a jamboree of meetings with the youth, that the challenge we have in Africa is for African leaders to overstay in power has turned around as the very person that must be reminded, guided and counselled that it would be wrong for him at this time to interfere with his good legacy," Nambeshe said.
The legislator points out that as a result of Museveni's long stay in power, only the Western region where Museveni hails from has benefitted with the eastern part where Nambeshe comes from not even getting the crumbs.
"Eastern Uganda is so impoverished. If you were to pose a fundamental question on the sharing of the national cake, are we waiters or dinners? Or have we been turned into the food to be eaten on the dinner of the national cake? Are we on the table or under the table? Or we are merely waiting on others to eat as we clean the table?
Enough is enough," he said.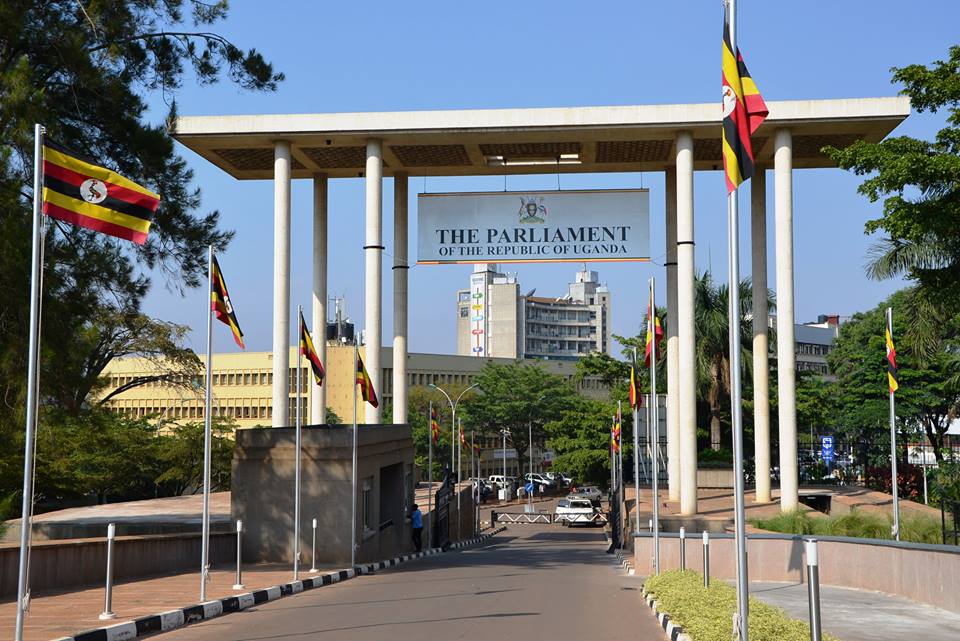 Ndorwa East MP Wilfred Nuwagaba says we should stop calling it the Constitution of Uganda and call it the Constitution of Museveni because it is changed at will to benefit him.
"I think Ugandans should not be taken for a ride and I hope Ugandans will take it upon themselves on each individual MP who is in this process of raping the Constitution to pay for his greed and sins," Niwagaba said.
"If you are saying limiting the age is unconstitutional, then open up for babies also, so that even those who are born today can stand and vote."
Comments
comments