While addressing the press this morning, Hon. Theodore Ssekikubo has described NRM MPs who resolved to table the constitution amendment bill as greedy, selfish, opportunists. He warned the legislators against serving their selfish needs at the expense of the population and the future of the country.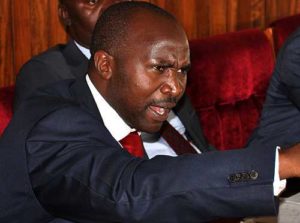 "It's so saddening that all this is going on in the premises of Parliament. What has happened to this country? Is everybody asleep? Opportunism, greed and selfishness was the principle in yesterday's meeting. Uganda is bigger than President Museveni, it's bigger than all of us", he stated.




He called upon the president to reflect upon his legacy and warned that despite the numeral strength of the ruling party, "the war is far from over".
"I want to call upon Museveni to think about his legacy. For how long must you sacrifice for Ugandans? You have done enough. The war is far from over. If they think they call pull it off like this, it will not happen", he concluded.




Comments
comments