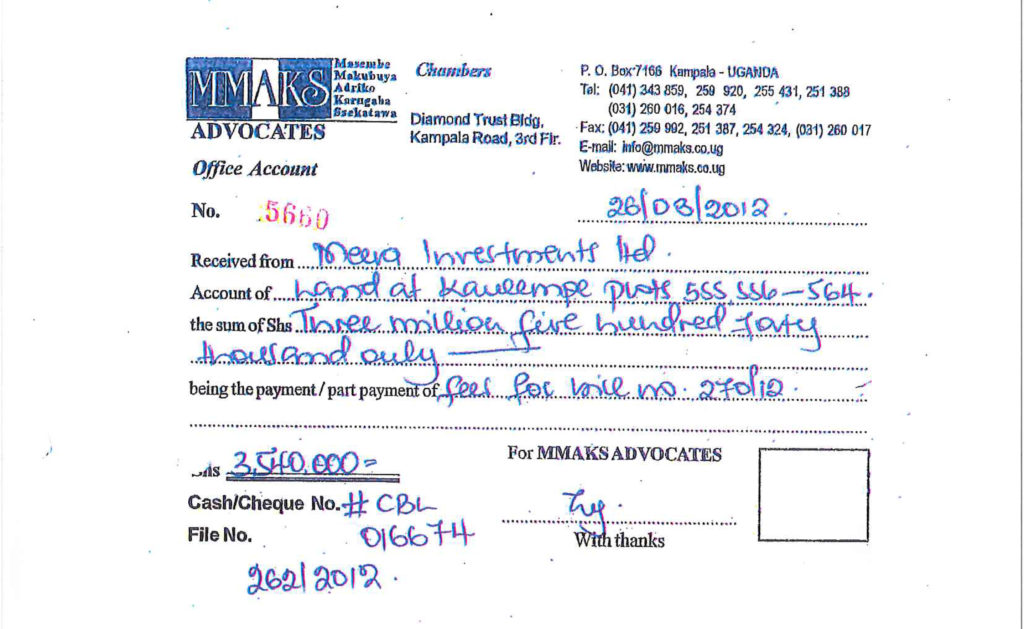 Timothy Kanyerezi Masembe of MMAKS Advocates and David Mpanga of AF Mpanga Advocates are representing Bank of Uganda in the Shs400bn landmark case against tycoon Sudhir Ruparelia and his Meera Investments.
Sudhir however filed an application in the Commercial Court last week, asking to have the lawyers as witnesses in the Crane Bank case because they have previously represented him and his companies.
In the application to be heard this Wednesday, Sudhir said the lawyers are conflicted and he wants court to grant a permanent and or restraining order to restrain the two lawyers and their firms from appearing and or acting as counsel for the central bank in the case.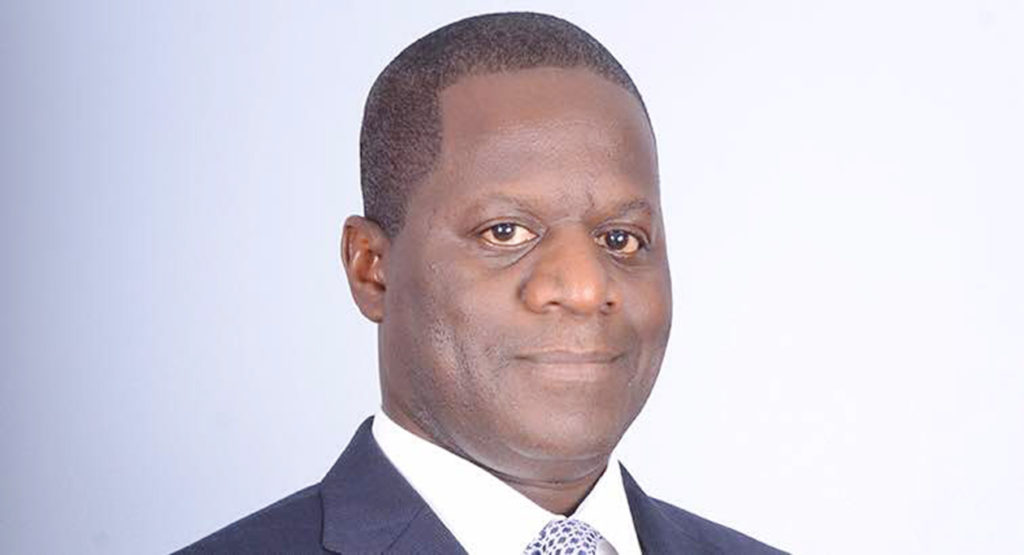 According to documents that Matooke Republic has seen, Masembe represented Sudhir's companies – Meera Investments, Rosebud Limited, Crane Bank and Speke Hotel against a one Joel Cox Ojuko in case that was concluded in 2014.
The companies paid Shs90m to resolve the matter and MAKKS signed the consent forms on behalf of Sudhir's companies.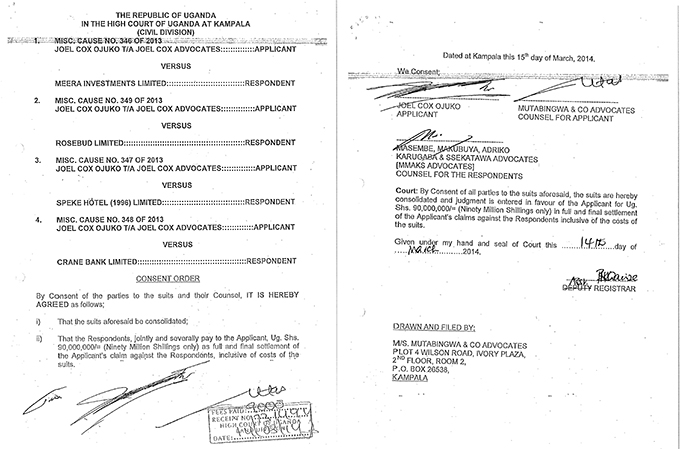 Masembe defended himself saying he represented the companies but not Sudhir as an individual according to a story published in the Daily Monitor on Sunday.
However Sudhir thinks otherwise, basing his argument on the Advocates Act, because while carrying out their duties for his companies, there was an advocate-client relationship and a fiduciary relationship between him and the lawyers.
"MMAKS Advocates and AF Mpanga Advocates cannot appear as counsel in a matter in which they have potential to be witnesses and are conflicted, and they cannot appear against former and current clients or in matters where they will be in breach of their fiduciary relationship," Sudhir said in his affidavit.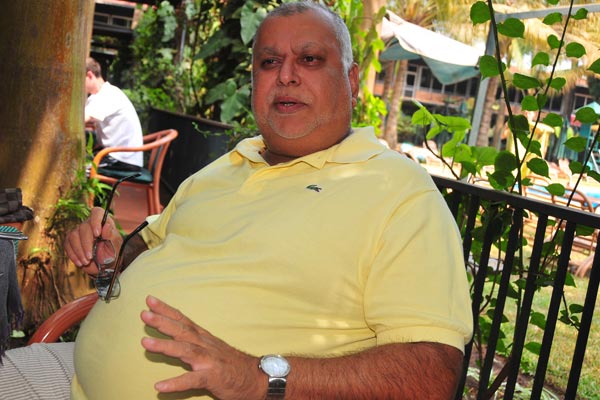 Meanwhile, new evidence has leaked, proving conflict of interest, as MMAKS has actually actively been receiving payment for work done for Sudhir and his companies.
Matooke Republic has accessed 2012 receipts issued by MMAKS for professional fees and stamp duty from Meera Investments, a company that has been sued alongside the businessman.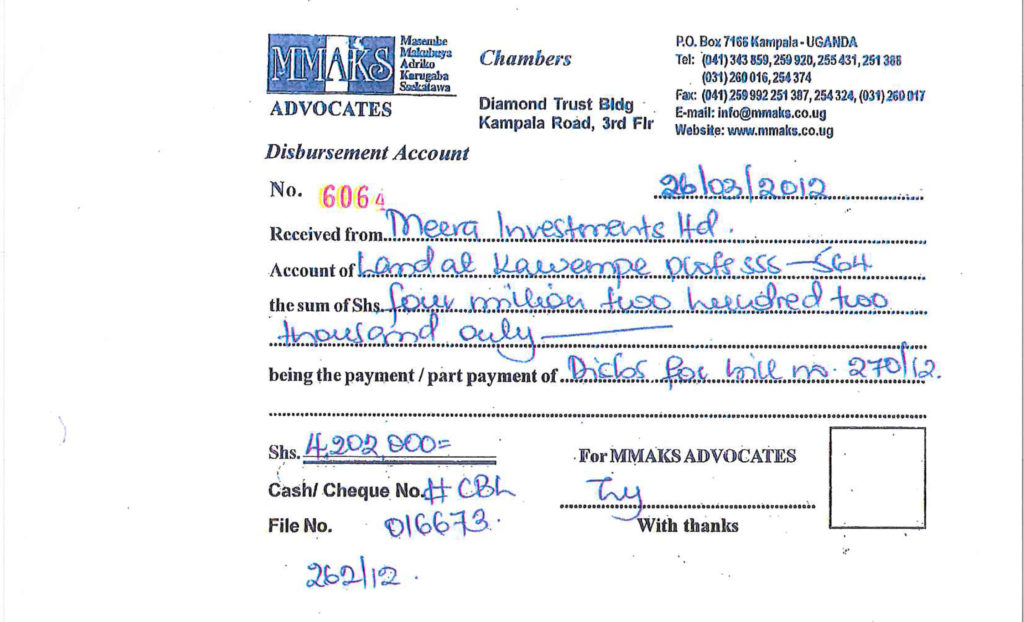 The case to restrain the lawyers from representing the central bank in the case will be heard on Wednesday morning.
Comments
comments