Yes, in the era of social media, the following you command could be your pay cheque. This serves true for Douglas Lwanga. Just a few days after his NTV The Beat co-host Sheila Gashumba scooped a prestigious with Africell Triple Data Bundle, the angel of good luck seems to have pitched camp at the Serena based station.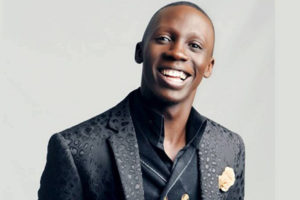 NTV's Douglas Lwanga is smiling all the way to the bank after landing a juicy deal with Yuppy's, a clothing store for men and women. According to sources, the NTV The Beat host penned a deal worth millions of shillings that will span a year subject to renewal.




The deal will see the TV presenter get paid for donning attire from the store for his TV and public appearances! (How cool is that!!)
The fashion deal comes as a double blessing for the TV star who has a similar deal with Abryanz Collections. Surely, like the Bible says, those who have, more will be given unto them.




D
Comments
comments